Pfizer Ireland Pharmaceuticals
Overall Winner, Operational Excellence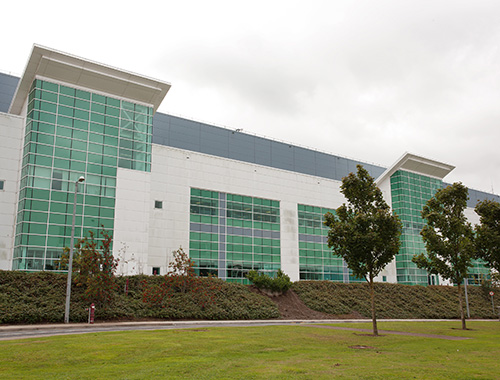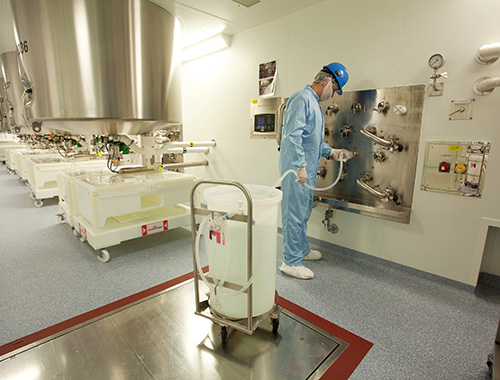 Pfizer Ireland Pharmaceutical's Grange Castle manufacturing plant undertook a challenging project to add additional capacity by re-purposing existing manufacturing space to add a new vaccine suite plus a multiproduct small to medium scale drug substance bioprocess suite. They needed to demolish existing facilities and construct new, without interfering with existing operations.
Besides planning and implementing this project, the project team had a high interest in making sure that these new manufacturing suites included latest technologies (EBR, PAT and Disposable Bag) but also a Lean Management Strategy that was utilized throughout the project. This included utilizing 5S in the design process to ensure flow and including 5S in operations. A 6 Sigma toolkit was developed and given to all project personnel, and all production processes were value stream-mapped with over 200 maps developed.
All of this helped the Pfizer team successfully complete their project and resulted in a facility with planned Operational Excellence. For this accomplishment, Pfizer Ireland is awarded the Operational Excellence Category Winner.
Boehringer Ingelheim Pharma GmbH & Co. KG
Equipment Innovation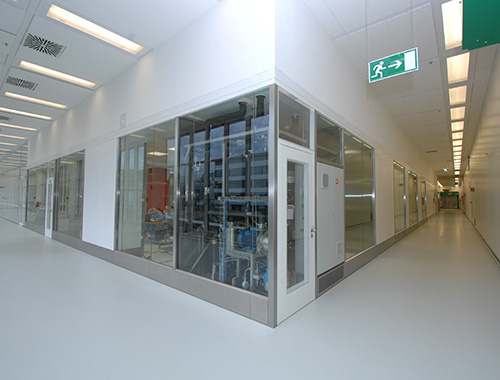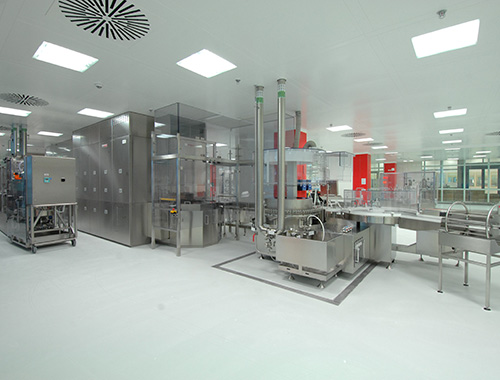 Transparency and flexibility were central themes throughout Boehringer Ingelheim's Aseptic Area 5 and Combi Line project. The selection of this project as winner of the Equipment Innovation category was not for a single innovation, but for the combination of multiple innovations.
The use of transparency as a theme by the project team was evidenced by the innovative use of glass clean room walls, air returns, and technical space which allow visitors on the outside of the wall to easily observe the ongoing operation and for the operators on the inside of the wall to make use of exterior daylight and easily communicate with each other. Flexibility was the other theme that was pervasive throughout this project. The U-shape line design allowed flexible usage of individual processing units while maximizing operational time of the area during decontamination of separate isolators on the line. A custom carrier system for the transport of cartridges throughout the line enabled proper handling of cartridges to prevent tipping during their movement.
The culmination of all of these innovations led to the selection of this project for the winner of the Equipment Innovation award. This is an example of a project team challenging the standard and making imaginative and effective use of innovation as a way to improve the way the suite is operated.
Hoffmann-La Roche, Roche Analytical Laboratory "B250 – Q2K"
Sustainability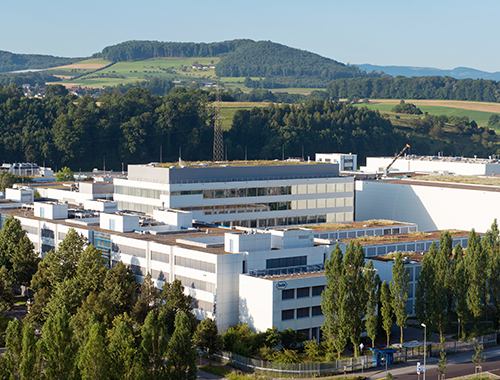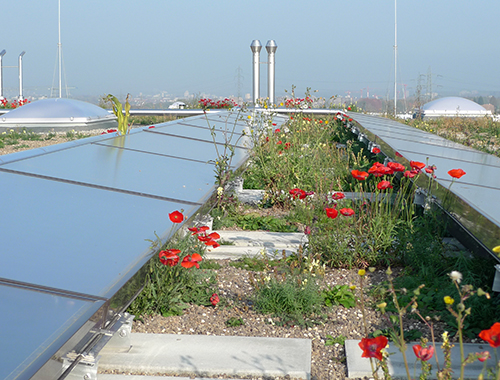 From its inception, the Roche Analytical Laboratory "B250 – Q2K" built in Kaiseraugst, Switzerland was conceived with a focus on Sustainability. The overall facility design followed the Roche Corporate Architectural guidelines ensuring a focus on facility life cycle and "timeless elegance". The adopted building concepts guaranteed maximum flexibility allowing for fast and simple adaptations to meet future requirements. The result of the team's efforts is an exceptional 130,000 square foot facility that exceeds Switzerland's strict legal energy efficiency requirements by 40%.
Features of the new facility include labs with open ceilings and integrated support for technical installations. The space was designed to optimize the size of the facility footprint. A novel combination of glass elements and blinds were developed enabling maximum natural daylight. Some of the energy saving features include: heat recovery from an existing data center, solar roof panels to produce warm water and a green roof to conserve water and create a friendly habitat. An innovative design to dramatically reduce air changes by over 50% was developed utilizing a system that has a two-step response to demand changes which involves cooling panels. The facility also regulates airflow to a minimum during off-hours.
B250- Q2K is an example of what can be achieved when one combines a commitment to Sustainability with an innovative project team.
Grifols Therapeutics, Inc., North Fractionation Facility
Project Execution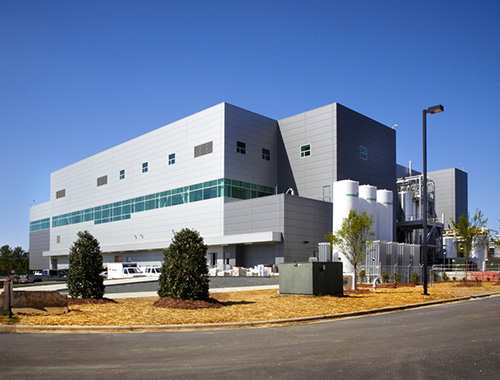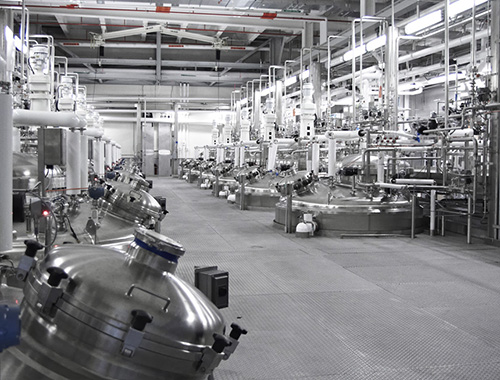 Grifols won the Project Execution category for their North Fractionation Facility, located in Clayton, North Carolina. The $340 Million project is a 150,000 SF expansion on their existing campus for Human Blood Fractionation.
The project enabled Grifols to update their bioscience process to more current standards through the use of closed processing in order to minimize human interaction and maximized the use of supplier-enabled innovation through a new disk stack centrifuge design and development of an automated bottle opener. The facility also incorporated a high level of automation to reduce human interaction (to two steps) and decrease process variability. The team incorporated process and equipment technology advances during the project while also looking for facility design technology advances (such as reduction of classified clean space and use of sustainability).
The project was executed using a culture focusing on the long-term goals of the project utilizing preplanning (from design to modularization of equipment to C&Q planning to startup of manufacturing operations).
Patheon Pharma Services (formerly DSM Biologics), Facility of the Future
Process Innovation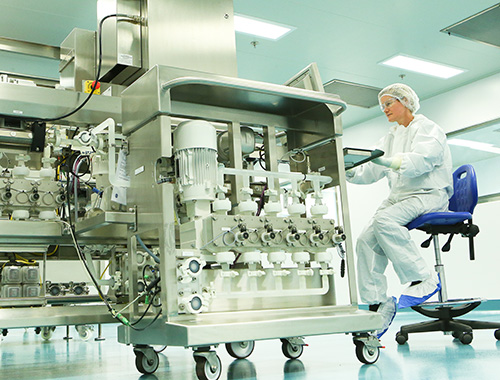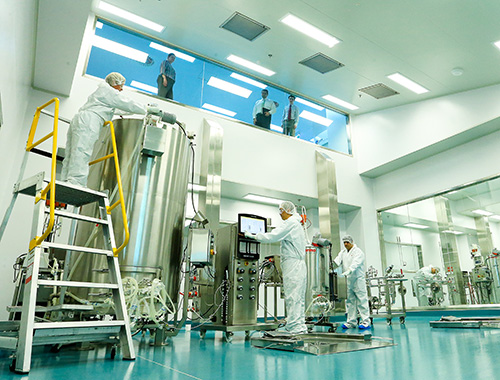 Patheon Pharma Services' Facility of the Future in Brisbane, Australia incorporates technology in both the upstream and downstream areas of their facility that, as a first use at commercial scale, is novel both in those individual process areas and most especially in combination for an end-to-end biopharmaceutical production. Further, the plant makes extensive use of single use technology throughout all production areas.
Their patented XD® technology incorporates technology similar to perfusion technology, but operating at higher cell densities (200 million cells/ml), very high titres (20 g/l) and retains the product inside the bioreactor during perfusion. Their downstream RHOBUST® technology incorporates next generation expanded bed chromatography in a novel configuration that allows the full commercialization of this technology. While the concept of expanded bed chromatography has been technically known since the late 1990s, Patheon's proprietary technology allow for high-particle density and reduce this technology from theory to commercial application. This RHOBUST® technology greatly simplifies harvest/recovery steps eliminating both pieces of equipment/process steps and both the product loss and QC/QA exposure involved in multiple step operations. If applied more broadly, this technology may offer breakthrough improvements to biopharmaceutical production in multiple applications.
The combination of XD® technology upstream, RHOBUST® technology downstream, and the extensive implementation of single-use technology throughout the plant truly makes Patheon's Facility of the Future an outstanding example of process innovation on a broad scale.
Penn Pharmaceutical Services Ltd., Project PennDragon
Facility Integration
Penn Pharmaceutical Services Ltd. launched Project PennDragon to meet increasing outsourcing demand in the solid dose oncology market in 2012. The aim of the project was to create a new solid dose facility housing small scale and large scale equipment that would manufacture 1kg to 120kg batch sizes, using full containment with an ability to process multiple products at the same time. The facility design needed to be able to be flexible enough to support customers through development, clinical and commercial supply. In the end, the new facility expansion site, consisting of part of an older building and a staff car park, required significant enabling works to ensure business continuity, as the new facility was integrated into an existing operational area in a construction timeframe of only 12 months.
Penn achieved quick and focused results with a number of significant features. The small and large batch scale processes were fully contained with integrated transfer processes and "wash in place" systems. Applications more common in sterile and biologics facilities were successfully deployed into the granulation, tablet and capsule production processes. Additionally, the facility was designed to eliminate the need for personal protective equipment (PPE) in routine operations and handle molecules with Occupational Exposure Limits (OELs) down to 0.01µg/m³.
This solid dose facility is a Contained Manufacturing Operation with leading-edge engineering, enabling it to deliver "speed to market" for clients, but as importantly it ensures the highest levels of cleaning, operator safety and environmental controls. As the pharmaceutical industry is going for more targeted and niche medicines instead of blockbusters, these small and flexible facilities are of critical importance to the pharmaceutical industry.
WuXi AppTec Biopharmaceutical Co., cGMP Bulk Cell Culture Production Facility
Honorable Mention
Wuxi's recently completed flexible cGMP bulk cell culture production facility recently completed in the Marshan Area of Wuxi City, PR of China has been recognized with an Honorable Mention. This facility, consisting of two parallel upstream cell culture bioreactor lines with flexible working volumes of 50l through 2,000l bioreactors and one downstream purification production line is the most advanced such facility built in the People's Republic of China.
2014 FOYA Honorable Mention LogoProcess innovation focused up the use of single use technology from media/solution preparation through bioreactors on through to final purification. While such an approach has just recently been implemented in the Western world on a large plant scale, this end-to-end use of single use technology is still a very innovative step forward for any first-time production facility for a biopharmaceutical manufacturer and represents a particularly bold decision for Wuxi, developing their business both for internal molecules and external CMO opportunities, executed within China.
The design and construction execution details of this facility align with the most stringent expectations that any biopharmaceutical manufacturer would expect in regions with 20 years of experience in this industry, which earned WuXi an Honorable Mention from the Judging Panel.