Quality Risk Management Workshop (T42)
Overview
Quality Risk Management (QRM) principles require the evaluation of risk to patient safety and product quality based on scientific knowledge, data and experience. Regulators expect that QRM is inherently built into the backbone of the Quality Management System (QMS) by using a lifecycle approach to implement both formal and informal risk tools that support the elements defined in ICH Q9 for risk assessment, risk control, risk review, communication of identified risks, and acceptance of residual risks.
This interactive, advanced workshop uses case studies to provide practical tools and techniques to identify solutions for applying QRM principles to current challenges and provides hands-on experience with preparing for and facilitating risk assessments.
---
What You Will Learn
Evaluate company's QRM program against current industry and regulatory expectation
Develop enhanced risk assessment facilitation skills
Implement what they have learned throughcase studies
---
Resources and Activities
Pre-Course Work Materials
Interactive Exercises
Learning Assessments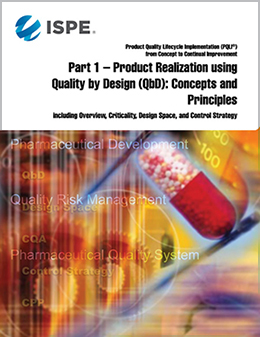 ---
Course Modules
Section 1 will dive into specific strategies and discussions on the essential elements of a QRM program as defined in ICH Q9 and will utilize numerous breakout sessions to allow participants to consider improvements for their company's QRM program and network with other participants to share best practices. Specific topics covered include:
QRM Program Overview
Regulatory Overview

QRM Elements
Roles and Responsibilities
Risk Planning
Risk Assessment
QRM Tools
Risk Control
Risk Reports and Outputs

Section 1 Summary
Section 2 provides insight into strategies for effective risk assessment facilitation including warning signs in team dynamics that facilitators should monitor and eliminate. These discussions will include breakout sessions for deeper discussion and prepared case studies for facilitation preparation and practice. Specific topics covered include:
Facilitation Skills
Human Heuristics
Cultural Influences on QRM
Factual case studies led by the instructors
Section 2 Summary
Section 3 provides time for participants to share their specific risk assessment challenges and facilitate successful risk assessment outcomes. Participants should come prepared to work in groups to discuss their own real-life challenges and devise workable and creative solutions to realistic problems and case study scenarios, facilitated by expert trainers. By working through selected participant case studies, participants will gain experience in facilitating and executing formal risk evaluation tools like FMEA and informal risk tools to facilitate brainstorming like Fishbone, 5-whys and FTA. Specific topics covered include:
Participant led facilitation of example case studies
Course Summary
While some case studies will be provided, participants are invited to bring examples (made generic or non-specific if necessary) where they have found application of risk tools challenging for the group discussion and engagement. Case studies may come from any area of the business where QRM is applied such as:
New product and process development and technology transfer
Quality Management System elements:

Change controls
Deviations
Complaint investigations

Prospective or Retrospective Validation
Vendor selection
---
Who Should Attend
Risk Management
Product development 
Quality assurance, quality control, compliance, project engineers and managers
Commissioning, validation
Engineering service providers 
Manufacturing operations and facilities professionals
---
Additional Course Details
This course includes a pre-recorded Webinar that provides a review of the basics prior to the classroom course. Access information will be provided via email one week prior to the start of the training event.
The application and the complexity of risk management tools need to be appropriate to the scope of the risk event, the level of risk, the desired output from the risk assessment, and the elements of the QMS under evaluation. In addition, the company's overall approach to Risk Management should be defined in a formal Risk Management Plan (RMP).  The facilitator of the Risk Assessment event is key to the successful outcome of the event through their involvement in preparation, tool selection, communication of outcomes, and compliance with the defined Risk Management program.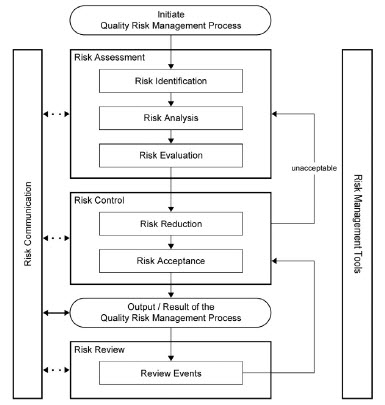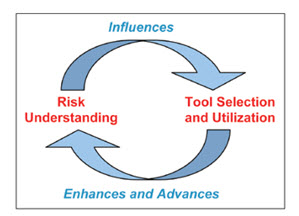 Learning Objectives:
Review the early stages of QRM implementation within the Pharmaceutical Industry, company applications of QRM questions asked by Regulators and how QRM can focus on building quality into the product, process, and/or system in the early lifecycle stages.
Participants will leave the course with a thoughtful analysis for improving their company QRM process, procedures and training, insight into effective facilitation of risk assessments and the skills from facilitating risk assessments during the class.
Understand the key points within the US, EU and WHO regulatory requirements, citations and expectations that may influence the implementation of a holistic QRM process
Outline a Quality Risk Management Plan enabled by an understanding and the application of a holistic lifecycle-based QRM process, inclusive of risk ranking
Learn how to implement a risk decision tree and the appropriate use of risk assessment tools
Identify specific strategies for defining the criteria for risk ratings and risk mitigation requirements
Review the importance and necessity of tracking and monitoring the outputs of risk assessments and how to use risk assessment outputs for trending and process improvement
Know how to apply risk management methodologies throughout the product lifecycle
Understand how risk assessments align with the overall implementation of a robust QRM system that is applicable for the product lifecycle
Understand best practices and lessons learned from implementing QRM and how to facilitate effective risk assessments
Learn facilitation skills necessary to successfully navigate risk assessment discussions
Understand how human heuristics and organizational culture can influence risk management programs and learn several techniques to detecting and overcoming the cognitive bias commonly experienced in risk assessment sessions
NOTE: It is strongly recommended that participants be familiar with basic concepts of ICH Q8(R2), ICH Q9 and ICH Q10 and have a fundamental understanding of key quality systems prior to attending this course.
---
Daily Schedule and Pricing
This course is not currently scheduled, but may be offered at your company site. Please
contact ISPE
for more information