A Risk-Based Approach to GxP Process Control Systems: Applying the GAMP® Good Practice Guide (2nd Edition) (T21)
Overview
This highly interactive training course describes how the GAMP® Good Practice Guide: A Risk-Based Approach to GxP Process Control Systems, may achieve process control systems that are fit for intended use and meet current regulatory requirements. This online course covers recommended good practice based on a lifecycle approach for the development and management of process control systems and shows how the principles and concepts of GAMP® 5 may be practically applied to process control systems. The course covers both regulated company and supplier quality management systems and the full system life cycle from concept to retirement.
---
What You Will Learn
A comprehensive overview of current good practice for GxP regulated process control systems including data integrity
Harmonized approaches for all types of process control systems
Understanding of the process control system life cycle, and the data lifecycle
Discussion of the detailed engineering activities, covering:

Practical knowledge of applying the risk-based approach

Generation of accurate and complete user requirements with an early emphasis on product/process understanding
Effective collaboration between regulated companies and suppliers
Leveraging of supplier activities
Scalability of an approach based on GxP risk, GAMP categorization, and other factors
Quality assurance and quality control specialists, validation specialists, manufacturing supervisors, technical support personnel, engineers, MIS professionals and all levels of management who need a fundamental understanding of computerized system compliance
Computer system vendors or consultants, engineering contractors, and validation service companies
---
Resources and Activities
Pre-Course Work Materials
Interactive Exercises
Learning Assessments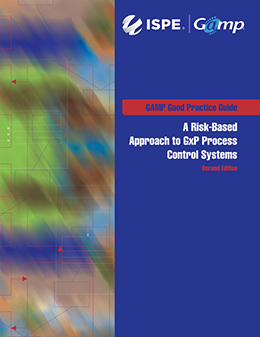 ---
Course Modules
Key Concepts

Product and Process Understanding
Lifecycle Approaches and Categories
Scalable Activities
Risk Management
Leveraging Supplier Involvement

The Planning Stage

Risk Management
Approaches to Supplier Assessment
Validation Plan
Quality Plan

Specification Stage

Risk Management
Requirement Documentation and Traceability

Implementation Stage

Risk Management
Configuration Management
Coding and Code Reviews

Verification Stage

Test Principles
Writing a Test Script
Test Execution and Results
Recording
Test Incident Management
Test Review
Improving Efficiency

Reporting Stage

Risk Management
End User and Supplier Reports

Operation Phase

Repairs, Patches and Upgrades

Retirement
ANSI/ISA-88
Process Analytical Technology
---
Who Should Attend
Engineers who develop or maintain process control systems
System owners and data owners for process control systems
Quality assurance and quality control specialists
Validation specialists
Technical support personnel
All levels of management who need a fundamental understanding of process control system compliance
Computer system vendors or consultants
Engineering contractors
Validation service companies
---
Additional Course Details
This course shows how appropriate quality risk management, planning, specification, implementation, verification and reporting activities should be an integral part of the normal system life cycle. Many suppliers of systems now have mature quality management systems and the course promotes the leveraging of supplier documentation and activities to avoid unnecessary duplication, cost, and waste.
Practical exercises using case study examples have been included to illustrate the approach covering a wide range of systems from basic equipment and instruments to large, complex, Distributed Control Systems.
The course concentrates on features of the system life cycle that are special, or particularly relevant, to process control systems including:
Multiple components and multiple suppliers
Interfaces to a physical process being controlled in real-time
The degree of embedding of the computer system with the process equipment
Interfaces introduced by phasing of delivery
Communities of Practice
This training course is of particular interest to existing and future members of the ISPE GAMP® Community of Practice (COP).
---
Daily Schedule and Pricing
This course is not currently scheduled, but may be offered at your company site. Please
contact ISPE
for more information