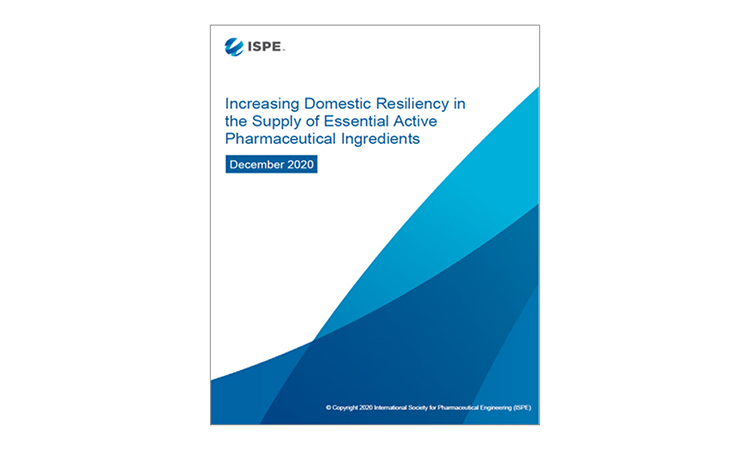 ISPE participated in the Department of the Air Force Acquisition COVID-19 Task Force (DAF ACT) to advise Regulatory, Technical, and Workforce elements favorable to creating a more robust and sustainable domestic pharmaceutical manufacturing base for Active Pharmaceutical Ingredients (APIs).
Under this partnership, ISPE assembled a task team of subject matter experts with in-depth knowledge in engineering, manufacturing, regulatory and compliance, environmental health & safety (EHS), analytical, and supply chain management. ISPE addressed challenges in these areas in the report "Increasing Domestic Resiliency in the Supply of Essential Active Pharmaceutical Ingredients."
Published in December 2020, the report lays out technical, regulatory, and workforce changes that stakeholders in any country or region could consider to reduce the risks of API shortages to meet demands for essential medicines, in pandemics and other emergencies.
View the press release for additional information.