Projects selected for these prestigious awards set the standard for pharmaceutical facilities by demonstrating excellence in the main categories of:
---
Innovation
Winners in this category exemplify the novel application of process manufacturing techniques, innovative design concepts, new technologies and unique solutions that exemplify the next generation of agile, flexible, efficient and effective new and existing pharmaceutical and biotechnology facilities. This includes implementation of commercially available and custom developed equipment which yielded superior results, improved competitive position, and/or demonstrated imaginative collaboration with vendors/suppliers/manufacturers.  
Subcatagories:
Operations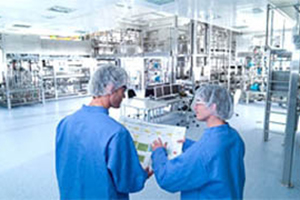 Winners in this category exemplify the application of novel tools and approaches to delivering projects that improved efficiencies, overcame unusual challenges, promoted effectiveness, and organized stakeholders and project team participants in ways that led to successful outcomes such as efficiency, delivery, quality, product yield, consistency, and cost of goods. Projects demonstrate a culture of continuous improvement behaviors which yielded superior results. Additionally, these principles, systems and tools ensure business continuity through stable supply environment, health and safety, and customer satisfaction from existing or new facilities, processes, and manufacturing operations.
Subcatagories:
Facility Fit
Facility Modernization
Supply Chain
Winners in this category exemplify novel application of principles, systems, and management tools aimed at improving operational speed, robustness, and response. These could be applied to areas in which delivery to market impacts patients, technology amplifies supply chain robustness or security, or candidates exemplify modern approaches to disruption.
Subcatagories:
Service to the Patient with Speed to Market
Robustness & Security
Disruption Response
Drug Shortage Mitigation
Pharma 4.0TM
Winners in this category embody the Pharma 4.0 concept. This includes not only implementing one or more technological innovations, but also demonstrating the ability to change their culture, processes and people orienting them towards a 4.0 future. Significant contributions include application of one or more applied science-based solutions or digital innovations like automation, robotics, digital twin, or advanced processing understanding; substantial improvement to operational practices; or technologies widely & strategically implemented across the organization.
Subcatagories:
Digital Maturity
Data Integrity by Design
Advancing: Quality, Organization & Processes, Culture, Information Systems, OR Resources
Impact and Maturity Model
Social Impact
Winners in this category exemplify application of novel approaches, standards and practices which result in efficient processing, resourceful utilities and business advantage by:
Accelerating a shift to sustainable facility design, intended to ensure the effective use of energy, minimize waste, reduce carbon footprint, incorporate green manufacturing techniques, and reduce environmental impact.
Increasing patient access & preventing drug shortages through in-country-for country manufacturing; outbreak, epidemic, or emerging health crisis response via rapid deployment & fast- track drug production; and designs which overcome specific geographical challenges.
Subcatagories:
Sustainability Excellence
Unmet Medical Needs
Service to the Patient with Alliances and Collaborations
---
The judges will further designate awards in subcategories for each award such as:
Ex: Operations Category Winner for Project Execution (where Project Execution is the subcategory)