Ethicon, LLC
Location:  San Lorenzo, Puerto Rico, USA
Project:  San Lorenzo Conservation Strategy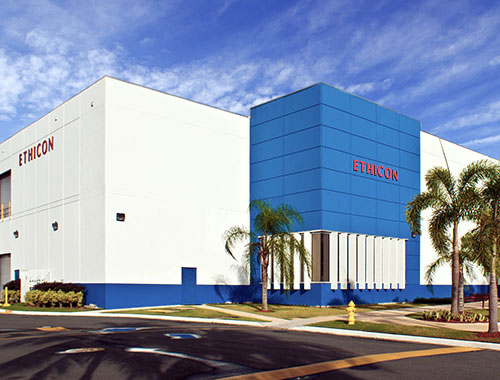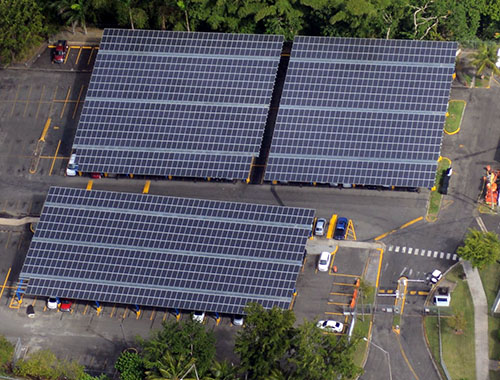 The Ethicon, LLC (a subsidiary of JNJ) facility in San Lorenzo, Puerto Rico stands out in the sustainability category.  This 147k SF facility was established in 1988 as a high tech manufacturing facility for an array of medical devices that include surgical sutures, topical skin adhesives, meshes and hemostats. The site's Sustainability efforts resulted in energy reduction of 26% (4.4 million kWh), and water reduction of 9% (1.25 million gallons), while increasing production volume by 11%, compared to 2010 consumption levels.  The achievements in San Lorenzo were accomplished in support of JNJ's Healthy Future 2015 sustainability initiative.
Some of the Sustainability elements include: a chiller system optimization, solar voltaic installation, LED relamping, Energy Treasure Hunt, HVAC controls optimization and Power Factor Improvement.
Ethicon San Lorenzo became the first JNJ site outside the US to implement a chiller optimization program called "Project COLD".  This was funded by JNJ's CO2 Fund, which provides $40 million per year in capital relief to business units who implement CO2 reduction initiatives. This project had an IRR of 30%.
The facility installed a 600kW solar photovoltaic system that was funded in part by JNJ's CO2 Fund, $440,000 from the Puerto Rico Energy Affair Administration Development Company (PREAA) and a $500,000 rebate from Puerto Rico Industrial Development Company (PRIDCO).
Additionally, they conducted an Energy Treasure Hunt, which identified another (36) projects that could reduce 2800 metric tons of CO2 and 390,000 gallons of water annually, if implemented.  And they have begun work on another JNJ initiative known as "Project n-AIR-g", which is focused on upgrading HVAC controls to reduce energy consumption.
The San Lorenzo facility team truly embraced JNJ's Healthy Future 2015 sustainability initiative and was actively supported by JNJ's Worldwide Engineering & Technical Operations (WWETO) group and received financial support from JNJ's CO2 Fund and Puerto Rico.
---
Key Participants
Designer/Architect: AZ Engineering; Optimum Energy, LLC
Engineer/Construction Manager/Main/General Contractor: SunEdison; Optimum Energy, LLC
HVAC Subcontractor: Optimum Energy, LLC
Automation and Control Supplier:  SunEdison; Optimum Energy, LLC