Janssen Vaccines AG
Location:  Bern, Switzerland
Project:  ZEBOV in 81J
Janssen Vaccines AG based in Bern, Switzerland is awarded the Project Execution Category for the 2016 Facility of the Year Awards for the "Fast Track Refurbishment for Ebola Vaccine Production".  
In 2014 Janssen, the pharmaceutical division of Johnson & Johnson, responded to the Ebola outbreak in West Africa and committed to accelerate the development of its candidate Ebola vaccine. While the first volumes were produced in pilot scale, an idle facility was being refurbished for the scaled-up process providing a launch capacity of up to 5 million doses annually.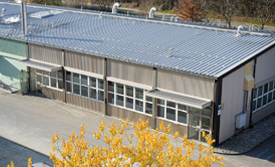 One of the major challenges in this project was the parallel ongoing process development and design of the facility. It was of upmost relevance that the design space was able to accommodate possible process changes without impacting the schedule for completion of the facility.
The main objective of the ZEBOV project was to have the facility ready for engineering runs in Q3 of 2015. This goal was achieved by September 2015 through massively parallel activities in process development and facility design and construction. The challenge was to design a facility that would be flexible enough to accommodate the likely changes in the production process.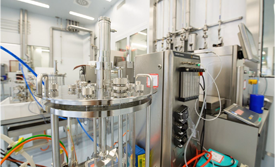 The successful execution of the project was achieved by:
Teaming up the process developers, the tech transfer team, and the facility designers to define the facility requirements in close collaboration
Having all stakeholders in the project fully committed to reach the goal and meet the schedule
Early and continuing involvement of local authorities to include their expectations in scope and design
The ZEBOV project is now completed and production activities have commenced.
---
Key Participants
Designer/Architect/Engineer/Construction Manager:   Chemgineering Technology AG
Piping Subcontractor:  Bilfinger Industrial Services Schweiz AG
HVAC Subcontractor:  E. Kalt AG Klima- und Energietechnik
Automation and Control Supplier:  Honeywell Building Solutions
Major Equipment Supplier(s)/Contractor(s):  Lindner Reinraumtechnik GmbH; Belimed Sauter AG