Genentech, a Member of the Roche Group
Location: Vacaville, California, USA
Project: CCP2 Manufacturing Facility and Return to Service (RTS)
Genentech (a member of the Roche Group) won the Process Innovation category for their large scale, Cell Culture Biologics Drug Substance Plant 2 (CCP2) located in Vacaville, CA.  This project focused upon an upgrade to the original CCP2 facility, put into an idle but "keep warm" status in 2010, combined with a fast track Return to Service project.
The Return to Service project, and its fast track timing, was driven by a need to support product supply to patients of two significant oncology products whose market demand has tripled in recentyears.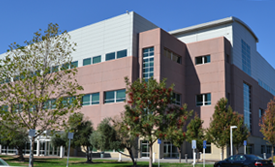 The facility itself is large scale including 450,000 square feet of manufacturing and support space.  The manufacturing process utilizes some of the largest scale cell culture drug substance production equipment in the industry, including 8 x 25,000 l bioreactors, 1.8 meter diameter chromatography columns, and 7 CIP skids serving upstream and downstream areas.
Innovative approaches were used throughout the manufacturing process and key process support areas, to convert the original design basis and installation to Genentech's newest process technology, global standards of best in class compliance standards, and sustainability goals while maintaining the shortest fast track schedule possible.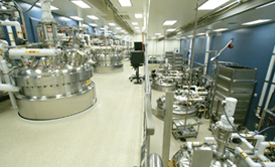 Process innovations include high titre yields at the largest bioreactor scale used in the industry, and the complete conversion of downstream processing and all fluid handling systems to support the recovery of this higher titre output compared to the original installation's lower titre design criteria.  Equipment redundancies and labor sharing were balanced between CCP2 and CCP1, and the facility and process automation was significantly expanded in scope to reduce product production cost.
Revamping the existing CCP2 Facility to support new process technology in lieu of building new resulted in significant savings in capital ($50M).  The project was completed two months ahead of schedule, ensuring patient product supply.
---
Key Participants
Automation and Control Supplier:  Honeywell Process Solutions
Major Equipment Supplier(s)/Contractor(s):  Holland America; Eastern Rivers Inc.; ITT-PureFlo-Cotter; Northland Stainless; Paul Mueller Company;   Millipore Corporation; Electrol Specialties Company (ESC); Therma;  Alfa Laval Inc.; DCI