Learn about the three companies that received Honorable Mentions for the 2016 Facility of the Awards:
Greater Pharma Manufacturing Co. Ltd.
University of Strathclyde, CMAC
West Pharmaceutical Services, Inc.
---
Greater Pharma Manufacturing Co. Ltd.
Location:  Bangkok, Thailand
Project:  Greater Pharma New Facility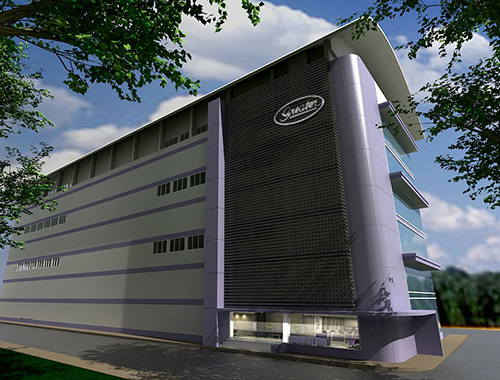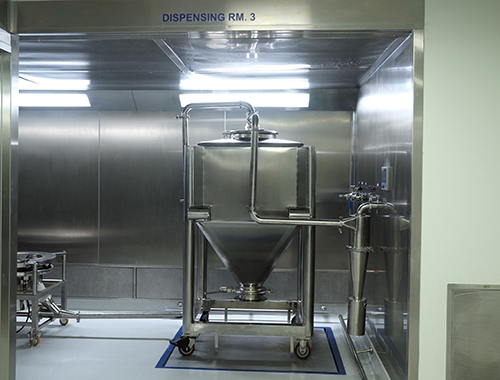 Greater Pharma Manufacturing Co Ltd, located in Bangkok, Thailand is the first of its kind to apply western standards to design, build and operate a pharmaceutical facility for tablets, capsules, sachets and liquids to produce pharmaceuticals for the local ASEAN market.   Prior to this facility, a typical facility will employee 300 staff and produce 100 generic products using open processes and methods used in US/EU 30 years ago. Greater Pharm took initiatives to change that outdated mindset and built a pharmaceutical facility similar to what we typically see in US and EU. 
With the production and use of this facility, they accomplished several milestones for the Thai pharmaceutical industry:
The plant is the first in Thailand to use the closed processes from raw material to the finished products and is the first plant to use the vertical concept.
It is the first pharmaceutical facility to use energy conservation design concept.
The plant uses locally sourced design solutions and equipment
Capital cost was at the low end of plant cost in Thailand but more efficient running costs.
This facility will be recognized as the model facility in Thailand and allow other local companies in ASEAN region to emulate and develop similar facilities to improve the quality of medicines provided by local companies for the majority of patient population. In addition local regulatory agency also benefited from the inspection and interactions with this facility. Therefore ISPE will honor this facility and the team with Honorable Mention award.
Key Participants
Designer/Architect/Engineer:  Global Tech Co., LTD.
Construction Manager/Main/General Contractor: Global Tech Co., LTD.
Piping Subcontractor/HVAC Subcontractor:  Global Tech Co., LTD.
Automation and Control Supplier: Global Tech Co., LTD.
Major Equipment Supplier(s)/Contractor(s):  CTC Machinery Co. LTD; NR Narong Group Co., LTD
---
University of Strathclyde, CMAC
Location:  Glasgow, Scotland, UK
Project:  Project Technology & Innovation Centre (TIC)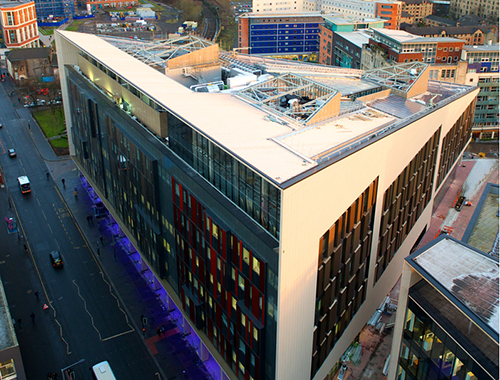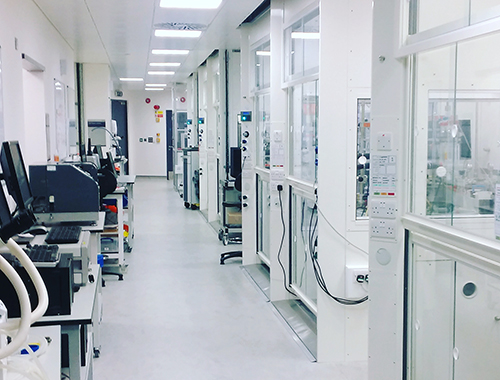 The Technology & Innovation Centre (TIC) at the University of Strathclyde is a nine storey collaborative research and conference centre in the city centre of Glasgow.  The building provides research spaces, collaborative meeting spaces and laboratories for around 900 staff.
The TIC bridged the gap between academia and industry and in so doing strengthens collaboration and encourages true innovation in practical research working.  The Centre for Continuous Manufacturing and Crystallisation (CMAC) is an integral part of the TIC.
The CMAC is world class international centre for research and training in advanced pharmaceutical manufacturing.  Working in partnership with industry its purpose is to transform the current manufacturing processes into the medicine supply chain of the future.
CMAC's vision is to accelerate the adoption of continuous manufacturing processes, systems and plants for the production of high-value pharmaceutical and fine chemical products to higher quality, at lower cost and more sustainably.  CMAC's vision and research programme have been shaped through close collaboration with industry and the input of its Tier 1 partners: GlaxoSmithKline, AstraZeneca, Novartis and Bayer.  CMAC is led by the University of Strathclyde and involves six additional Universities: Cambridge, Edinburgh, Bath, Glasgow, Heriot-Watt, and Loughborough.  
The centre comprises 14 investigators (academics), 20 Post docs, 60 PhD students, 17 MSc students, and a management & support team of 15.  There are currently 74 active industry and research projects.  Since the completion of the CMAC labs earlier this year, CMAC has worked on 10 company projects and graduated the first cohort of MSc students in Advanced Pharmaceutical Manufacturing.
The project did not meet the criteria for consideration in the awards, as it is not intended to manufacture materials for commercial or Clinical trials.  However for FOYA judges felt the project was well worthy of Honorable mention due to the exemplary collaboration between industry, academia and government which represents the future of pharmaceutical manufacturing and supply chain R&D framework.  In addition, the students working with such technology and in such a collaborative environment will be the pipeline for the Pharmaceutical professionals of the future.
Key Participants
Designer/Architect:  BDP
Construction Manager/Main/General Contractor:  Lend Lease
Piping Subcontractor/HVAC Subcontractor:  FES Limited
Automation and Control Supplier:  Honeywell Control Systems
Major Equipment Supplier(s)/Contractor(s):  Gardiner & Theobald; KJ Tait Engineers;  Struer Consulting Engineer Ltd ;  Carey Group PLC; Glassolutions;  Lakesmere Group, Ltd;  Fisher Engineering Lt. (Severfield-Rowen); Romero
---
West Pharmaceutical Services, Inc.
Location:  Kinston, North Carolina, USA
Project:  Kinston, NC Ready-to-Sterilize (RS) Expansion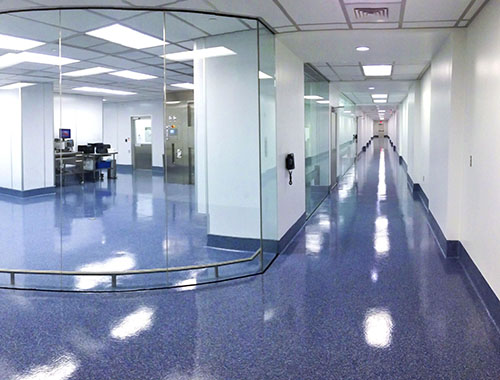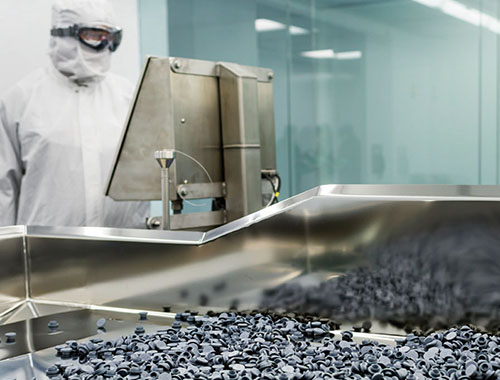 Biopharma companies continue to bring new molecular entities into the market, addressing unmet medical needs for the benefit of patients all over the world.  As industry evolves there is the realization that components enabling the delivery of new as well as old molecular entities play a significant role preserving the integrity and efficacy of drugs. Increasingly regulators are paying more attention not only to the properties of the drugs but also to the components that may come into direct contact with them.  Components such as vials, stoppers and syringes if not properly manufactured, processed, packaged and shipped have the potential to render pharmaceutical products adulterated or contaminated. There are examples of drug shortages created by components quality issues, impacting patients all over the world. Regulators are requiring Drug manufactures to collaborate with raw material and primary components suppliers in raising the standards by which these important components are manufactured.
 
West Kinston is a primary component supplier which is raising the bar on how these components are manufactured. While expanding to introduce new RS product capabilities they took upon themselves to upgrade its facilities to align with industry trends as well as to meet drug manufactures and regulators requirements. The facility expansion was designed with transparency and compliance in mind. A new glass wall system makes the process visible to customers eliminating the need for visitors to gown and enter controlled areas minimizing production interruptions and contamination concerns. Visitors can walk across the aisle and observe different unit operations, from rubber extrusion, molding to the Westar process. Phones are strategically located so customer can ask questions in real time to production staff while manufacturing processes are taking place. Enhanced HVAC and environmental monitoring systems allows West Kinston to tightly control its production environment ensuring quality products for customers. Special care was taken to introduce a clean room design that has become the standard within the west manufacturing network. Lean techniques and principles were used during design to optimize flow, eliminate waste and facilitate quality and compliance. 
 
FOYA is recognizing West Kinston with an honorable mention for their industry leading efforts to align primary components manufacturing process with current industry trends and standards.
Key Participants
Designer/Architect:  Eric Walker, AIA, CCS
Engineer:  DME Alliance Inc.
Construction Manager/Main/General Contractor:  Horst Construction
Piping Subcontractor/HVAC Subcontractor: Gamewell Mechanical
Automation and Control Supplier:  Siemens
Major Equipment Supplier(s)/Contractor(s):  Temtrol, Inc.; Carrier Commerical Services