AstraZeneca
Location: Taizhou, China
Market Supply Solid Dose Facility
AstraZeneca China won the Project Execution category for their market supply solid dose facility located in Taizhou, China. This project, consisting of over 533,000 sq. ft. of total site development represents Phase I of a planned three-phase, greenfield site development in the new pharmaceutical center city of Taizhou, China. Constructed in the record time of 20 months (ground-breaking to OQ lots complete) at a total project cost of $170M, this facility is capable of producing 5B tablets in a fully integrated solid dosage site including formulation, tableting, labeling, packing, and distribution operations. These operations further position AstraZeneca China, already one of the largest in-country pharmaceutical manufacturers in China to further serve, with cost-effective medicines, China's growing regional markets.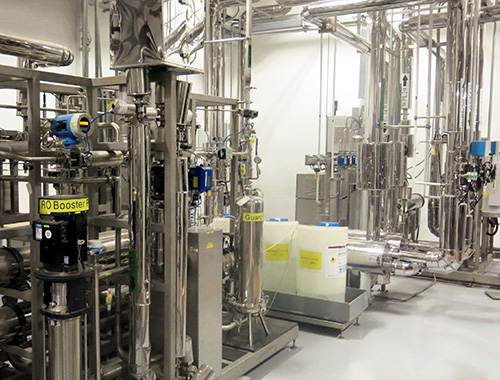 AstraZeneca China's in-country team used a broad range of AstraZeneca China's global engineering, operations and safety practices to complete this facility on time, and 18% under sanctioned budget while maintaining an exemplary safety record. This facility was one of the earliest large pharmaceutical facilities developed in partnership with the CFDA and local authorities, to establish the third-tier city of Taizhou as a new pharmaceutical hub. Programs including a fully integrated project execution team (One Team/One Goal) including all key internal and external stakeholders and a Plan-to-Do Review (PDR) process helped drive this project to success.
A few examples of the successes achieved on this project include best in class safety performance with 3.26M man-hours worked without a recordable safety incident. Construction safety was driven from the outset in a top to bottom engagement of senior management through field workers program involving training, incentives and constant oversight and audit. Safety reporting was audited on an ongoing basis by AstraZeneca China corporate and in-country Global Engineering specialists to ensure reporting compliance and response to leading safety indicators.
Hiring and training focused upon developing locally available employees as part of AstraZeneca China's "Farmers to Pharmaceuticals" aspiration for this project. 89% of the final staff was hired and trained locally. Training included the use of early mockup training areas and temporary assignments to other AstraZeneca China facilities. Attrition rates to this day remain low: 6% vs. much higher rates routinely experienced in China.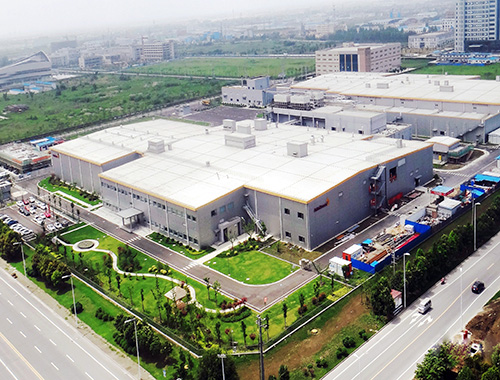 To achieve cost targets, while maintaining AstraZeneca China's required global operating quality standards, AstraZeneca China focused significant effort on in-country sourcing. 32 of 37 major equipment packages, and numerous key building components such as clean room wall systems, were successfully sourced in-country. Quality was maintained through an aggressive program of vendor support, including in-factory engineering monitoring and training.
---