IDT Biologika
Location:  Dessau, Germany
The Portable Continuous Miniature and Modular Collaboration
IDT Biologika is an innovative privately‐held company with more than 90 years of experience in research, development, manufacture and distribution of biologics for the global protection of human and animal health. A major manufacturer of human vaccines designed to address some of the world's most dangerous infectious diseases; IDT Biologika completed and certified the construction of a large‐scale production facility dedicated to filling and lyophilization of biologics and vaccine products. The €40.5MM Multipurpose Biologics and Vaccines Production Facility, incorporating a €12MM isolator for vaccine filling, expands IDT Biologika's site in Dessau, Germany.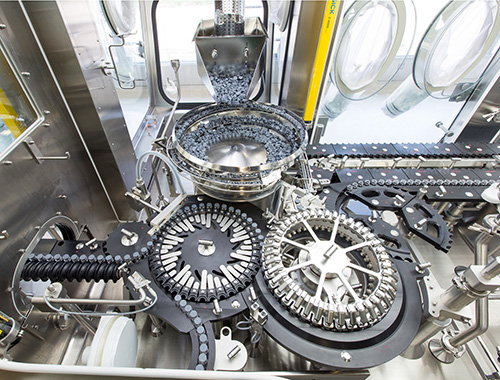 The facility has been designed and commissioned for use in a range of advanced biomedical technologies required in medium to large clinical stage and commercial stage volumes. Included is a sterile liquid filling line engineered to handle up to 24,000 vials per hour within a 1,600m2 cleanroom area. This facility is certified to biosafety levels (BSL) 1 and 2 for live vaccines. Inspected for GMP certification in July 2014, qualified (for IQ, QQ and PQ) in September 2014 and authorized for manufacturing in October 2014, the facility is now fully operational.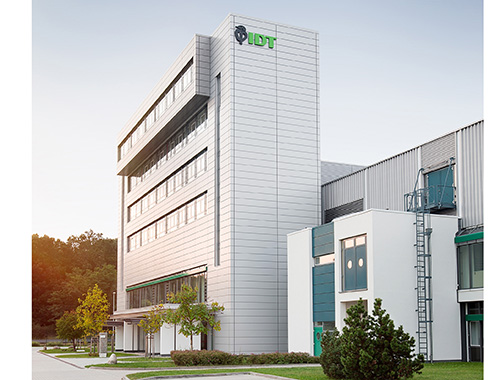 The highly automated manufacturing facility for filling and freeze‐drying is designed to be modular, efficient and expandable. The purposed concept behind the multipurpose facility consists of strict horizontal division of the service areas. The production area is located at the building's center with a maintenance level and air conditioning systems located above and the media supply for the productions area below. The layout was devised to guarantee the shortest supply and disposal routes. Design of the integrated equipment suite represents significant contributions in operational excellence, including 3 isolator segments for high flexibility and fast product changes, resulting in efficient product change over and increased efficiency. Key to the efficiency of the new facility is a fully automated loading and unloading freezedryer at shelf capacity of 40m2 each, equal to at maximum 178,000 vials per batch that is fully integrated into the isolator.
---