Astellas Pharma, Inc
Location:  Kerry, Ireland
Tube Labeling
The ability to supply a diverse global supply chain was the central theme in Astellas Ireland Co Ltd. (Kerry) Tube Labeling project. The selection of this project as winner of the Equipment Innovation category was for their tube packaging and labeling equipment innovation.
2015 FOYA Equipment Innovation LogoAstellas (Kerry) supplies worldwide distribution of filled ointment tubes in 72 presentations (3 sizes, 2 strengths and 26 areas in Europe alone). The plant imported unique, country specific pre-printed packaging and bulk tube products, fills and packs them into cartons and ships to European countries. This supply chain required significant raw material stores, long lead time, significant QC acceptance testing, complex changeovers and is subject to multiple sales and regulatory organization oversight.
Astellas delivered a technology innovation allowing it to fill product into common tubes which are printed with only common information for various markets, and introduced a process to add country specific label information on common tubes. The team completed development of a new tube packaging design that successfully accepts applied labels on filled tubes, which met stability and customer requirements, while meeting regulatory affairs and sales affiliate requirements of each country in Europe. Astellas, with Harro Höfliger, succeeded after significant development trials, in producing a unique packaging equipment design which applied soft transparent labels on the entire surface of both sides of pre-filled laminated tubes. They overcame significant technical challenges of applying labels to both sides of a filled tube while insuring seal integrity and correct label positioning accuracy with no bubbles or wrinkles. The system incorporated a full automation system, including carrier tube handling with RFID system, barcode checking and camera inspection system to insure overall package quality.
This innovation dramatically improved plant flexibility, simplified the supply chain (reduced presentations from 72 to 6), significantly reduced acceptance testing, product raw materials stock levels (from 6 months to 3) and overall delivery lead time. Product description on a tube is now informed to patients more quickly, including artwork changes and new products launches (by approximately 6 months).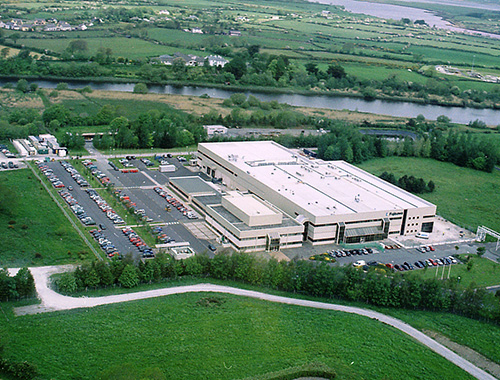 These innovations led to the selection of this project for the winner of the Equipment Innovation award. This is an example of a project team challenging the standard and making imaginative and effective use of equipment innovation as a way to improve the way products are efficiently packaged and supplied to global markets.
---