Novartis Vaccines and Diagnostics, United States Flu Cell Culture Facility
Overall Winner, Process Innovation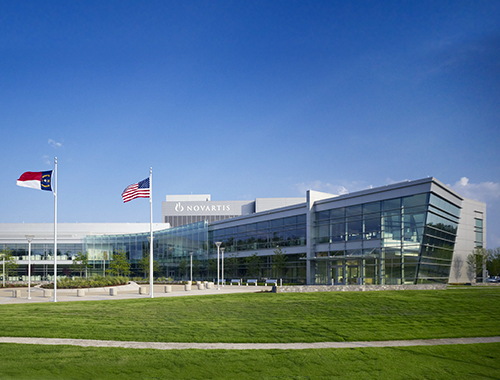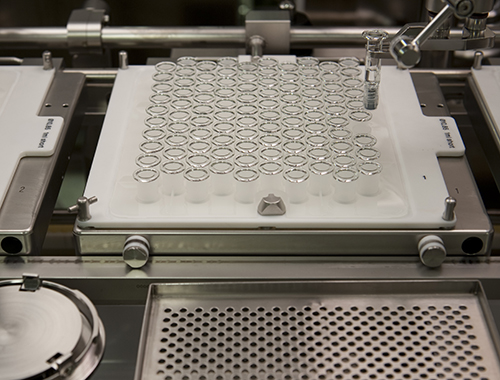 FOYA Overall Winner LogoNovartis' breakthrough use of innovative technology and development of a large scale manufacturing process to produce seasonal and pandemic influenza vaccines garnered them the award for Process Innovation.
Their United States Flu Cell Culture Facility in Holly Springs, North Carolina, USA, features a process that breaks with the 50-year tradition of utilizing eggs for the method of growing the virus. By developing a process based on robust, deep tank mammalian cell technology, several issues associated with traditional technology have been circumvented and offers potential advantages including: process raw materials are readily available and not threatened by pandemic events; and cell culture process utilizes closed-system bioreactors, reducing required biosafety level for the manufacturing space.
In addition to the breakthrough technology associated with their mammalian cell culture process, the Novartis team used creative solutions to other facility operations, notably their approach to Containment Convertibility, which allows the facility to operate at BSL -1, -2, and even -3 levels to reduce operating costs associated with the need to operate in higher containment modes on demand. The Facility of the Year Award Judging Panel names Novartis as winner of the Process Innovation category for forging a path in a new frontier for vaccine production.
Biogen Idec, Flexible Volume Manufacturing (FVM) Facility
Facility Integration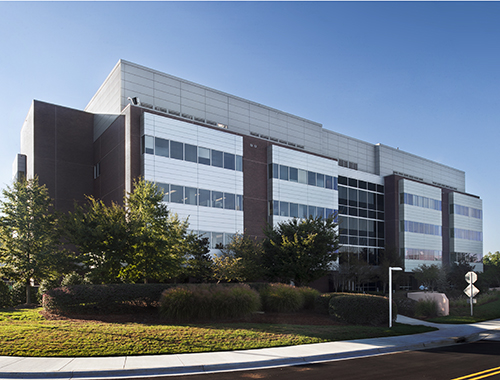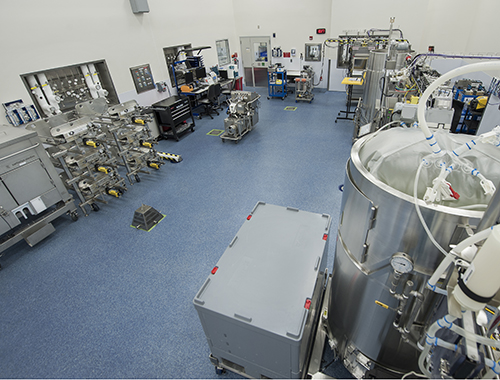 The very nature of clinical manufacturing, smaller batch volume requirements, and less predictive outcomes requires an adaptable, flexible manufacturing platform. To fulfill this requirement in a cost effective manner, while reducing time to delivery of clinical material, Biogen Idec constructed the Flexible Volume Manufacturing (FVM) facility, located at Research Triangle Park (RTP), North Carolina, USA. The facility produces treatments for neurodegenerative diseases, hemophilia, and autoimmune disorders.
The FVM facility integrates into the RTP site, utilizing fixed equipment in existing 2K Small Scale Manufacturing and 15K Large Scale Manufacturing facilities without impact to existing manufacturing operations, creating a hybrid network of fixed and single use equipment to accomplish variable product demands. The facility features a 100% single use flow path in a validated closed system.
The manufacturing methods employed at the FVM facility provide for a flexible multi-product environment, with less capital investment, reduced utility demands, and increased speed through the product pipeline as compared to traditional manufacturing methods. Biogen Idec's bold new methods and resulting success earned them the top spot in Facility Integration.
F. Hoffmann - La Roche Ltd., Technical Research and Development (TR&D) Building 97
Project Execution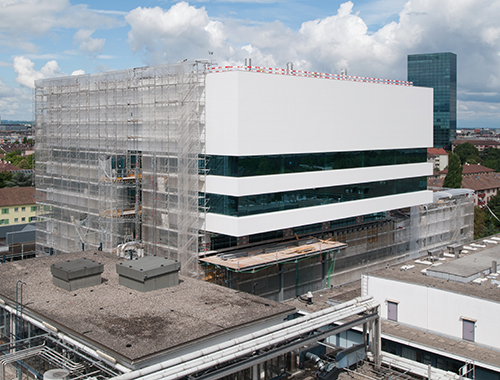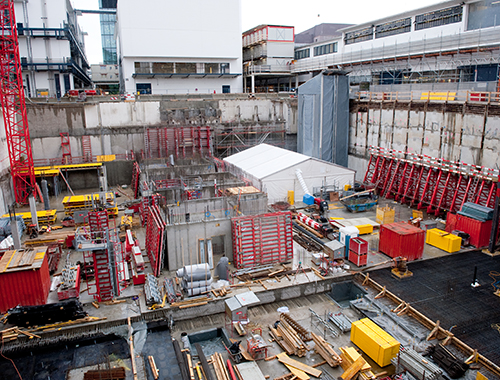 The TR&D Building 97 in Basel, Switzerland was initiated to consolidate the Roche research and development groups for oral solid dosage and liquid parenteral dosage forms for clinical studies into one facility.
Embedded in the city of Basel and adjacent to a residential area, the project had to meet stringent approval of the city design council and ensure a good working relationship with the local neighbors during the building life cycle. The project addressed issues such as compliance with highly active substances; GMP compliance; usage of synergies between TR&D functions; building in a tight urban area environment; and a complex permitting approval. Despite these issues, the project was executed within budget and schedule constraints, while having a superior safety record.
The project team achieved the end result, which is a facility that meets the requirements and expectations of Roche users and the Basel community. Their excellence in overcoming their challenges within budget and schedule earned them the title of winner for Project Execution.
MedImmune, UK Automation Upgrade Project
Equipment Innovation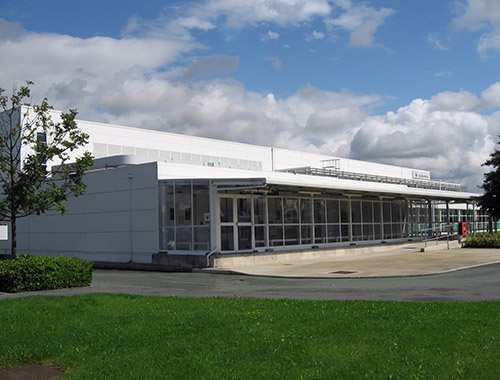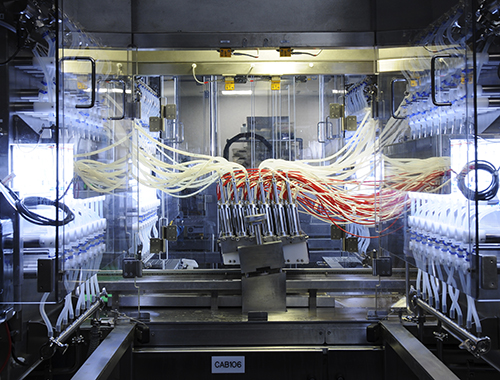 Recognizing that their existing egg-based bulk vaccine manufacturing process would not support a rapid increase in production of its Influenza vaccine Intranasal, MedImmune implemented the UK Automation Upgrade Project, a series of innovations to their existing equipment line in Speke, Liverpool, UK.
Faced with the lack of commercially available equipment and the tight timelines for seasonal Influenza vaccine manufacturing, the MedImmune team utilized a system engineering methodology to redesign each discrete processing step into a fully integrated and automated production train. The team made significant innovations to equipment for automated candling, harvesting, isopropyl alcohol (IPA) spray, decap inspection, and isolation. The result was a 15% increase in yield, a 25% reduction in seasonal labor, an 8% reduction in rejects, and a decrease in waste at every stage of the process.
Because of its work to drive a paradigm shift in egg-based vaccine manufacturing, the Facility of the Year Award Judging Panel recognizes the UK Automation Upgrade Project for Equipment Innovation.
Merck & Co., Inc., Vaccine and Biologics Sterile Facility (VBSF)
Operational Excellence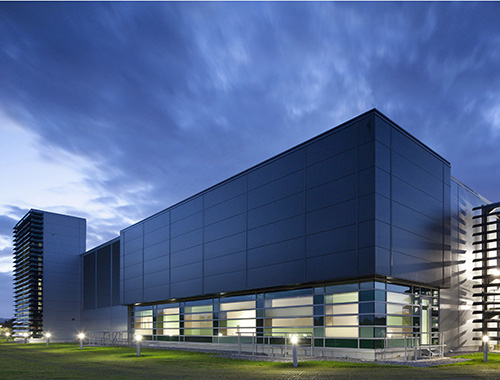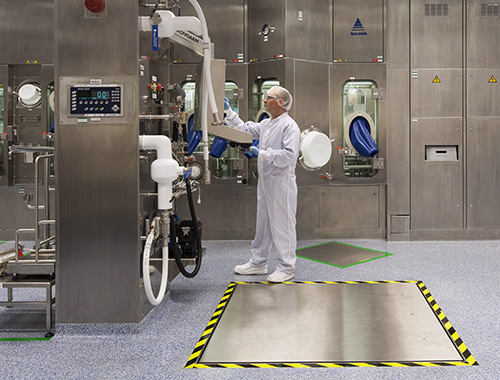 Merck needed to make a strategic investment in its manufacturing network to support its long range biologics and vaccine pipeline, resulting in the VBSF project in Carlow, Ireland. This was Merck's first green-field sterile processing facility built outside the US and from the beginning, the project team was committed to employing a Lean Six Sigma philosophy as the foundation for every part of the project.
Lean Six Sigma was used by the team to manage the dynamics of the decision process during the early project scoping, design, and integration activities and the formation of a "One Team" culture. In addition, many focused Lean projects were done independently and seamlessly integrated back into the larger program, including design of the syringe filler, eBeam reliability, and media/buffer suite design. Lean Six Sigma was also employed during project execution, where the methodology drove efficiency of decision making and rapid implementation of remediation measures.
Lean Six Sigma was successfully applied in every facet of this project, prompting judges to select the VBSF project as the winner in the Operational Excellence category.
Morphotek, Inc., Pilot Manufacturing Plant
Sustainability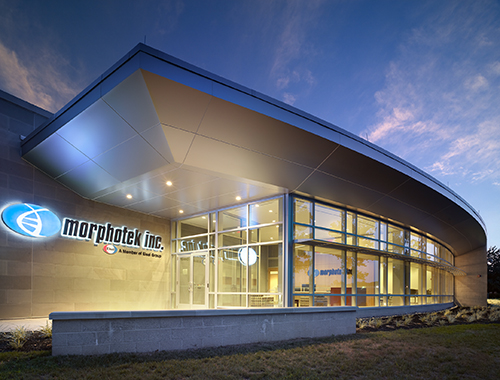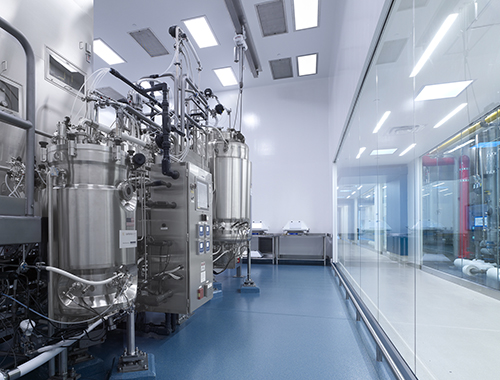 Morphotek®, Inc., a subsidiary of Eisai Co., Ltd., proved their commitment to sustainable design and environmental stewardship through the building design and construction practices of its Pilot Manufacturing Plant in Exton, Pennsylvania, USA. The plant supports the manufacturing of advanced therapeutic candidates with either cell culture or microbial systems.
Built on a brownfield site, the new plant gives fresh life to a previously contaminated site which involved soil remediation and demolition of antiquated buildings. Sustainable features also include a modular building envelope system with superior insulation; louvered sunshades, a light shelf to maximize daylight exposure while minimizing interior heat gain; and comprehensive water and energy conservation plans including water recycling, a flexible clean steam generation system, and a roof top solar array for onsite renewable energy. The implemented HVAC system was 90% more efficient compared to a traditional building system.
The project team used Building Information Management (BIM) software to integrate the best sustainable decisions into the design process. The company has submitted for LEED Silver Certification to the US Green Building Council. The Facility of the Year Award Judging Panel was impressed by the demonstrated commitment in sustainable design, naming Morphotek winner of the Sustainability category.