F. Hoffmann – La Roche Ltd
Process Innovation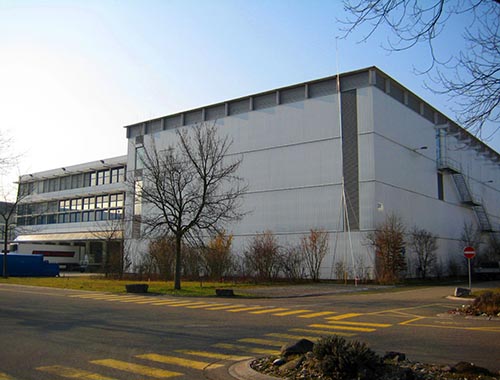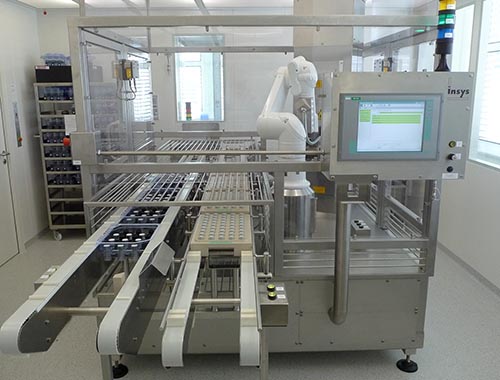 Roche's "MyDose" Clinical Supply project was initiated to produce the MyDose device, a single-use infusion device, which is a new platform for automatic drug delivery of high volume drugs to patients. As such, it necessitated the building of a new production facility with state-of-the-art process modules tailored specifically to the production of the MyDose device.
The MyDose device consists of 83 individual components and requires 40 production steps to manufacture. The challenges associated with developing and designing the device were vastly outweighed by the challenges of producing the correct, optimized manufacturing process layout in a relatively small existing space and under enormous time pressure.
To meet this project's unique requirements, F. Hoffmann – La Roche employed a combination of existing, proven technology and specific customizations. In some cases, entirely new applications served as a basis for the manufacturing process layout. Assembly and welding of the fluid path components of the MyDose device is the most complex step and required the installation of a laser welding process in a clean room environment. The process design and development were critical success factors of Roche's new delivery platform. For that reason, the Facility of the Year Awards Judging Panel felt that this project demonstrates excellent innovation by the industry.
MedImmune, LLC
Project Execution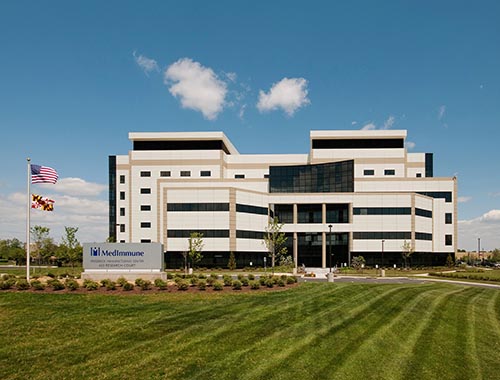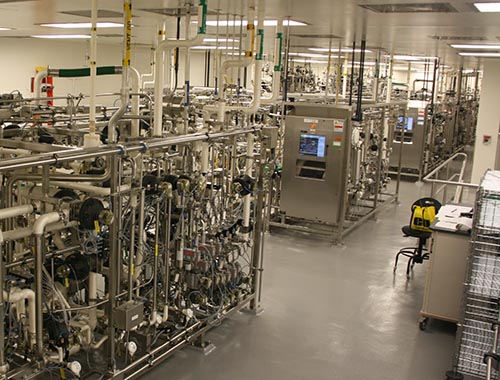 To enable production of forthcoming products, MedImmune chose to build and license a flexible, large-scale mammalian cell culture-based production facility adjacent to their existing Frederick Manufacturing Center (FMC) in Frederick, Maryland, USA.
MedImmune's FMC Expansion, Building 633, was a complex and challenging project that was delivered in an aggressive timeline with an outstanding safety record – completing the project with over 2.3 million man-hours without a lost time incident. The project delivered a facility that is capable of handling a wide range of product titers supported by a fully integrated process control system (PCS).
The project team implemented innovative strategies to assure project success. The team used a military-inspired, four-tiered training methodology to help transition the workforce to the new facility. MedImmune supplemented the training program with a comprehensive shakedown schedule that maximized practice runs prior to process validation. The team also developed a simulator that enabled them to execute commissioning and qualification of the PCS offline, freeing up physical equipment for shakedown runs.
Despite the aggressive project schedule, the team successfully completed over 13 shakedown runs and three PV runs, and did so concurrent to on-going construction work and ICQ efforts. From the start of manufacturing in the facility, the product has met all established process benchmarks without a single contamination or lost batch. In the end, solid planning, innovative problem resolution, and fast-paced but efficient execution allowed MedImmune to build and validate a world-class, flexible manufacturing facility with a state-of-the-art automation system.
Merck and Company, Inc.
Facility Integration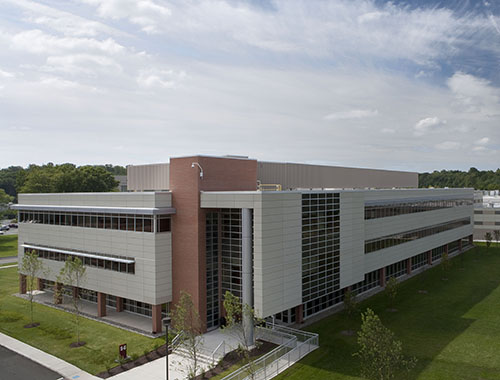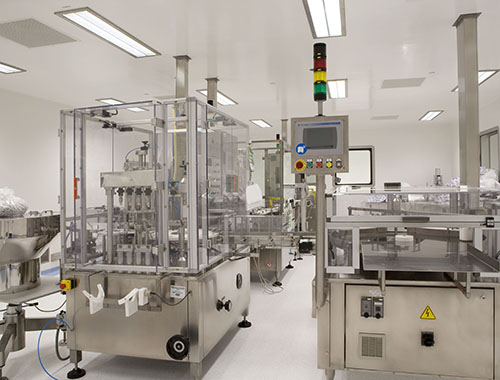 The mission of Merck's Global Clinical Supplies Manufacturing, Packaging and Warehouse Expansion project in Summit, New Jersey, USA was to expand, enhance, and integrate core drug product development, manufacturing, and packaging capabilities. The project was also designed to meet the strategic need to increase productivity and efficiently manage a significant increase in clinical trial patient demand, and create a facility capable of supporting both conventional and potent compounds. Meeting these goals would introduce engineering controls to limit possible exposure and reduce reliance on personal protective equipment.
To accomplish this goal, a parallel, three-phased "hybrid-build" approach was employed. Specifically, Merck used an existing decommissioned production building, partially demolishing, renovating and adapting the structure for improved clinical manufacturing and development. The project included utilization of modular building construction for the primary manufacturing operations, as well as a stick-built three-floor operations support facility.
This approach required careful coordinating by the project team between all three phases, the general site preparation and an existing adjacent Solution Distribution Center operation. The result was a well-coordinated project bringing all three phases together to successful completion, with seamless quality, ahead of schedule. This approach also proved to be cost-effective when compared to more conventional options, as Merck was able to maximize reuse of existing infrastructure.
Novartis Vaccines and Diagnostics GmbH
Equipment Innovation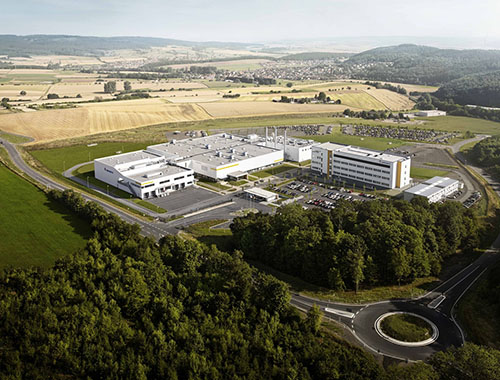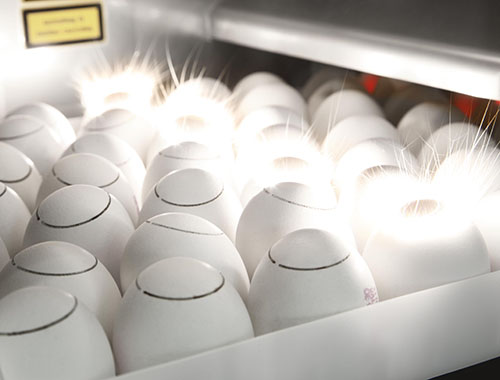 The Novartis Vaccines' Marburg Site (known as the MARS project), located in Marburg, Germany, is intended to satisfy future potential growth in vaccine production volumes driven by health-care and market demands, current and future GMP and regulatory requirements, requirements for state-of-the-art facilities, and efficiency and productivity improvements.
The project impressed the judges in several respects; it was completed in only 26 months, and with a terrific safety record of 1.7 million man-hours with no lost time incidents. The facility is also flexible enough to allow for the concurrent production of two live viruses. In regards to equipment innovation, the most notable aspect of the project is the Laser Egg Opener (LEO).
The MARS facility produces vaccines for Rabies and Tick Borne Encephalitis. This process consists of three major production steps, the first of which is preparation of cell suspension from eggs. In the new MARS facility, the process of opening eggs is accomplished by the LEO, which is capable of handling 3,000 eggs per hour. The LEO automatically opens eggs in parallel while maintaining aseptic conditions. Eggs are transported via a conveyor system equipped with optical sensors that can detect tray position and occupation. This ensures that the laser is only distributed to the eggs present and not to the empty spaces. The system eliminates the potential for cross-contamination compared with traditional contact methods and increases process throughput, resulting in a tenfold productivity increase for Novartis.
The MARS Facilities are the pillars of the "Center of Excellence" for modern vaccine production at Novartis in Marburg. The opportunity has been taken with this strategic investment to enhance LEAN manufacturing techniques, to innovate processes, to improve efficiency and productivity and to reduce costs of producing high-quality medicines.
Pfizer Health AB
Operational Excellence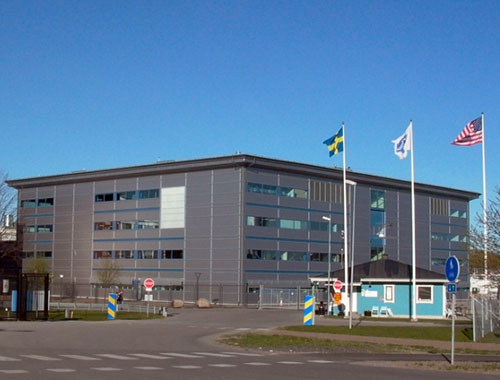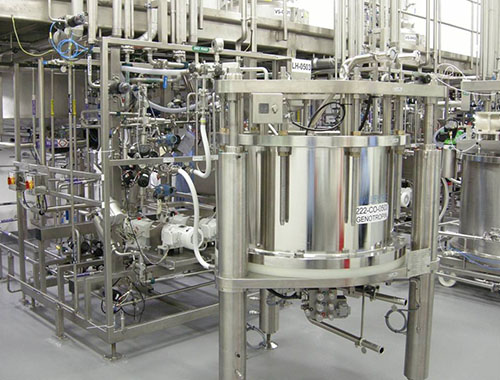 Pfizer Health AB's Project Pegasus – Bio 7 Manufacturing Facility, a new microbial Drug Substance production facility at Pfizer's production site in Strängnäs, Sweden, was designed and constructed primarily to manufacture two legacy Pfizer products: Genotropin®, a recombinant Human Growth Hormone used for the treatment of growth hormone deficiency, and Somavert®, a growth hormone antagonist used for the treatment of acromegaly (over-production of hormone). While these products have opposite effects on the human body, they are similar molecules. Pfizer scientists explored this similarity to develop an innovative manufacturing process with virtually identical unit operations that could be utilized for both products.
The project was notable for its optimization of existing processes, good risk management, and reuse of Buffer Filters. Ultimately, Project Pegasus was named Facility of the Year Award in Operational Excellence for Pfizer's ability to bring a new facility online with added capacity without additional headcount or extended shift patterns. This was achieved by incorporating a high degree of flexibility into the facility design. The project team also had to minimize manual interactions in the process, enabling seamless movement through process steps.
Control system recipes were developed that enhanced the efficiency of this biotech operation. Targeted output of the facility was previously 2 batches per week, but as a result of their focus on Operational Excellence, the facility currently has the capacity to produce 3.5 batches per week.
Pfizer Manufacturing Deutschland GmbH
Sustainablity
Pfizer's Strategic Plant Restructuring and Energy Master Plan (SPRING & E-MAP) project in Freiburg, Germany exemplifies what sustainability is all about. SPRING & E-MAP was an innovative and forward-thinking plan consisting of 5 major projects and a series of 200 minor projects that collectively enable the facility to operate with 91% renewable energy sources. In addition, the site realized a 30% energy savings.
Innovative technologies and automation are one of the key factors for success of the Freiburg plant. Fully-automated material flow systems, the latest in multi-purpose automation (ERP) systems, and paperless order documentation were all components of Pfizer's plan for increased cost-effectiveness and sustainability. Computer Integrated Manufacturing systems, Europe's biggest wood-pellet boiler (which powers the plant's air conditioning system via steam power), and state-of-the-art manufacturing concepts combined with Process Analytical Technologies also resulted in a 15% reduction of production costs at the Freiburg site.
The most impressive aspect of this project, according to the Facility of the Year Awards Judging Panel, is that it encompassed the engineering of a long-term sustainability program that is unparalleled in pharmaceutical manufacturing.
Shire HGT
Honorable Mention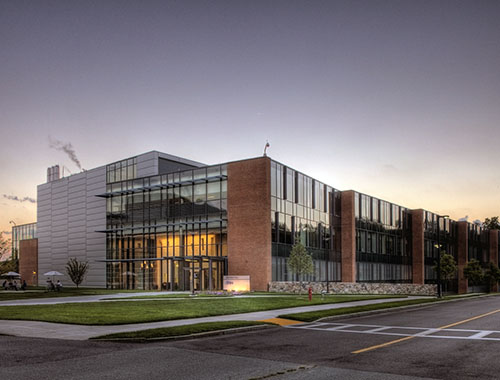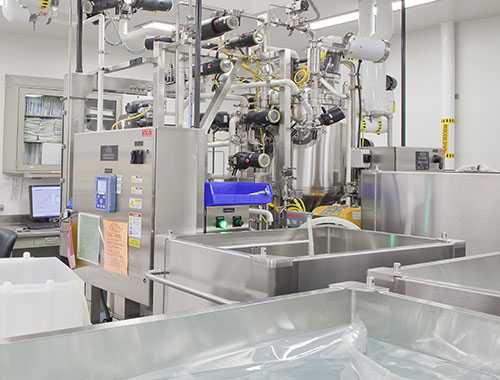 Shire HGT's Project Atlas (Building 400) is the company's third cell culture facility, intended to support the manufacture of Replagal®, which helps treat Fabry disease, and VPRIV®, a medication for type 1 Gaucher disease, as well as a robust product pipeline for future programs.
Project Atlas pushed the envelope with its extensive deployment of single-use technologies at commercial scale. Shire's corporate philosophy is to be as brave as the people they help (people with rare genetic diseases), and Project Atlas was designed and delivered with that philosophy. Driven by speed to market, Shire implemented fully single-use upstream process technology at 2000 liter scale. To do this, they had to overcome numerous challenges and technical adaptations such as bioreactor agitation and single-use product contact surfaces in centrifuges. The result is a facility that was delivered faster, with reduced investment that is also smaller in size and lower in utility requirements.