Biogen Idec
Operational Excellence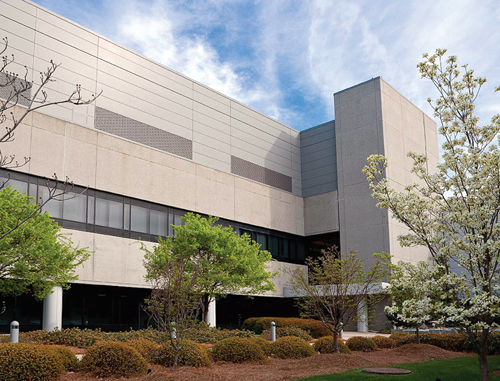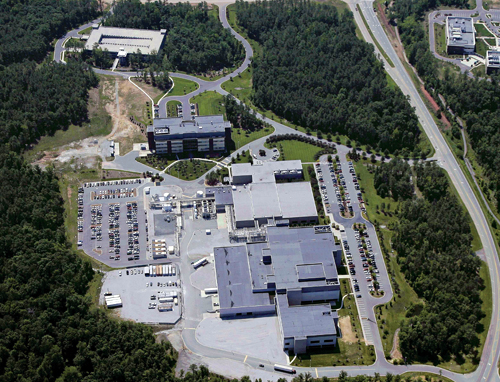 The over arching mission of Biogen Idec's Technology Map program was to enhance its world-class bulk biologics production facility in Research Triangle Park, North Carolina to support long-term corporate initiatives. Since the late 1990s, when the present Large-Scale Manufacturing (LSM) facility was designed and constructed, significant investments have been made in the bio-pharmaceutical drug and process development. These investments have yielded improvements in media, process, and cell-lines. Ultimately these improvements have significantly increased product yields. The increase in titers and improved expression yields create pressure on downstream processing.
The Building 22 (LSM) Technology Map Project was aimed at upgrading the infrastructure and eliminating this traditional process bottleneck. The team successfully implemented and achieved this strategic upgrade utilizing exceptional upfront project planning, project management, integrated, lean design and construction techniques and rolling plant shutdowns at a scale that few, if any, have attempted to tackle at one time. The finished facility provides a 300% increase in yield over its previous production output, effectively avoiding investment in new facilities at a substantial cost.
Key Project Participants
Architect: Integrated Project Services (Lafayette Hill, Pennsylvania, USA)
Design Manager/Engineer: Integrated Project Services (Lafayette Hill, Pennsylvania, USA)
Construction Manager: Yonkers Industries (Cary, North Carolina, USA)
Genentech
Project Execution, Overall Winner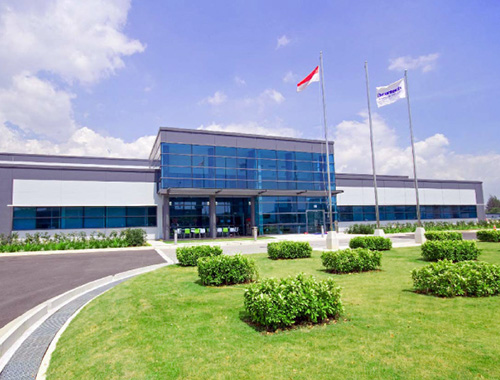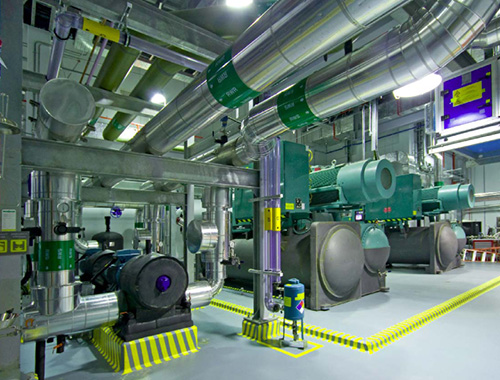 Genentech's E. Coli Plant 1 (ECP-1) facility was built in Tuas, Singapore to increase production capacity of Lucentis®, a novel therapy designed to treat wet Age-related Macular Degeneration (wet AMD).
Genentech established a highly ambitious schedule to take their project from engineering kick-off through initiation of GMP qualification batches in 24 months. As with any project of this size and complexity, the Genentech team encountered numerous challenges, including the fact that Singapore was uncharted territory for the company, with unfamiliar codes, regulations, and practices.  In addition, the Asian island city-state was experiencing a highly active construction environment that reduced availability of building materials and skilled labor resources. However, the team overcame each of these challenges using outstanding project execution techniques, dedication, and innovation to deliver a fully integrated, high-quality facility in record time.
Key Project Participants
Designer/Architect/Engineer: Jacobs Engineering Cincinnati (Cincinnati, Ohio, USA)
Construction Manager: Bovis Lend Lease Pharmaceutical Pte Ltd. (Singapore)
MannKind Corporation
Equipment Innovation, Process Innovation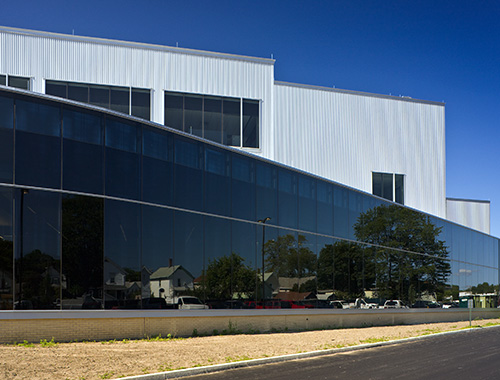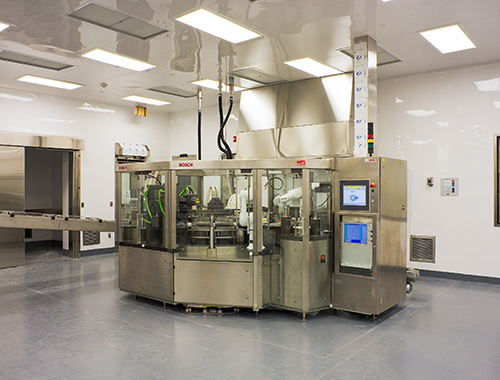 MannKind Corporation's signature rapid-acting insulin therapy, and the Technosphere® particle that delivers it, were so revolutionary that the company needed to build its own facility to produce them. The $163 million, 23,400-sq.-m. facility included the first-ever solid-dosage pharmaceutical adaptation of a cryopelletizer; MannKind worked with their vendor to modify the cryopelletizer to create uniform pellets from the Technosphere Insulin slurry so that the water could be removed quickly and consistently during the bulk lyophilization process. This revolutionary adaptation dramatically improved the quality of the drug and the efficiency of its production.
FOYA 2010 Equipment Innovation LogoThis winning facility also houses an innovative, custom manufacturing process line that was engineered by MannKind from start to finish. It begins with the creation of the Technosphere particle itself in a specialty reactor. The particle is combined with insulin, flash frozen into pellets, and then freeze-dried to isolate the powder. Once dried, the powder is transported to the fillers, and then filled into capsules and packaged for distribution. At every point in this process, MannKind designed new technology or applied innovative adaptations to existing technology to meet their needs.
Key Project Participants
Designer/Architect: CRB (Plymouth Meeting, Pennsylvania, USA)
Engineer: KlingStubbins (Philadelphia, Pennsylvania, USA)
Construction Manager: Torcon, Inc. (Red Bank, New Jersey, USA)
Pfizer Biotechnology Ireland
Sustainability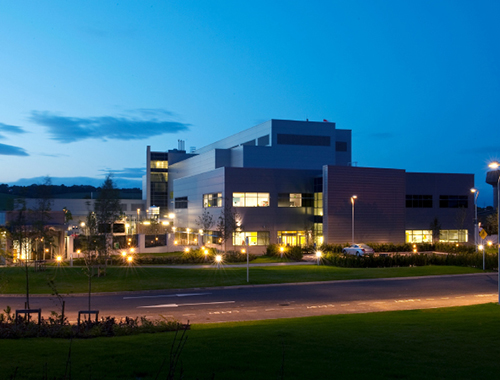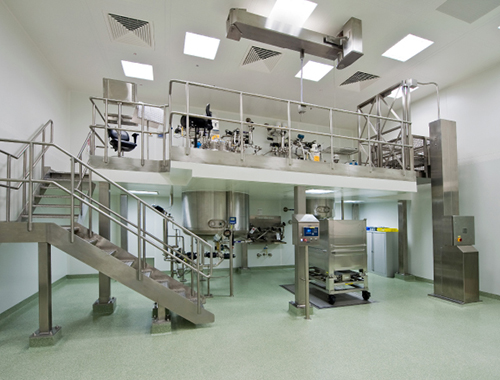 Pfizer Biotechnology's Ireland built its Monoclonal Antibodies (MAbs) Small-scale Facility ― Pfizer's first biotechnology greenfield development ― on a 29-acre site at Shanbally, Ringaskiddy in County Cork, Ireland under the direction of a small Pfizer team. This same project team was maintained for the full project lifecycle, from early design to PV batch production, and they built the facility using industry best practices for sustainability and Pfizer's green building guidelines.
Some of the sustainability programs and features included the extensive re-use of existing assets, waste minimization procedures, recycling utilization in both construction and operations, the inclusion of energy-efficient fixtures and equipment, and minimized air change rates to meet comfort conditions and classification standards. This Phase 2B/3 clinical trial product facility was executed with an excellent safety record and was delivered to a very aggressive timeline of 29 months from preliminary design to OQ completion.
Key Project Participants
Designer/Architect/Engineer: Fluor Enterprises, Inc. (Greenville, South Carolina, USA)
Construction Manager: Jacobs Engineering, Ltd. (Cork, County Cork, Ireland)
Pfizer Ireland Pharmaceuticals
Facility Integration
Based on a 17-acre site in Pottery Road, Dun Laoghaire, the Pfizer Dublin Manufacturing facility has been in operation since 1970. In 2004, an overview of the freeze drying network within Pfizer concluded that there was a need for additional freeze drying capacity. At that time, a significant expansion of the Pfizer Dublin site was approved.
The resulting facility was completed in 2007 and successfully integrated a new production module, warehouse, central utilities building, and personnel support facility within the surrounding community and into the operations of Pfizer's existing Dun Laoghaire site with no impact to manufacturing output. In addition to using a series of site analyses and options diagrams to optimize the current and future use of this very tight site, the project team also consulted extensively with local residents to complete an aesthetically pleasing facility that is carefully integrated with existing manufacturing operations and the surrounding suburban landscape.
Key Project Participants
Designer/Architect/Engineer: Jacobs Engineering (Dublin, Ireland)
Construction Manager: Jacobs Engineering (Dublin, Ireland)