Boehringer Ingelheim Pharma GmbH & Co.KG
Facility Integration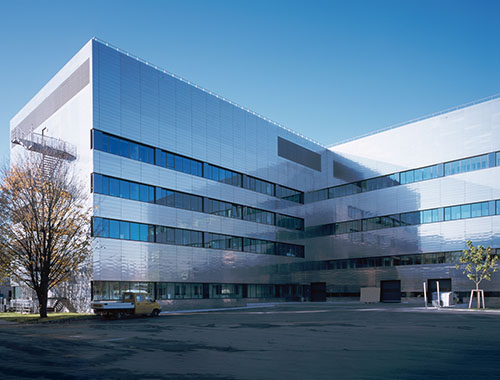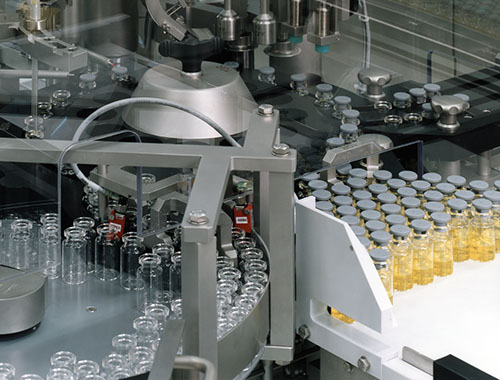 To accommodate the growing number of development projects and promote the application of new technologies, Boehringer Ingelheim decided to create a new facility on its major R&D site in Biberach in the southern part of Germany. A central goal was to integrate all major functions for pharmaceutical development in one building to promote synergies, optimal communication, and seamless cooperation across the relevant disciplines. Modern and flexible GMP facilities for internationally acceptable manufacture of investigational medicinal products were required to support clinical trials phase I to IV. Planned as a development facility, maximum flexibility was of utmost importance to enable handling of a broad diversity of product types, batch sizes, potencies, and dosage forms. With a growing number of highly potent active compounds emerging from research, suitable areas were necessary for safe handling without compromising flexibility.
The solution of this variety of requirements was the construction of a new building which was commissioned in January 2006. On 9000 m² utilization area the building contains state-of-the-art formulation laboratories, pilot plants for solids and parenterals, GMP facilities, and office areas. Both building layout and the concept for technical support systems allow easy adaptation to future needs and the implementation of new technologies.
Project Implementation
Boehringer Ingelheim Pharma GmbH & Co.KG, Biberach, Germany
General Planning
Henn Architekten, Munich, Germany
Bristol-Myers Squibb
Equipment Innovation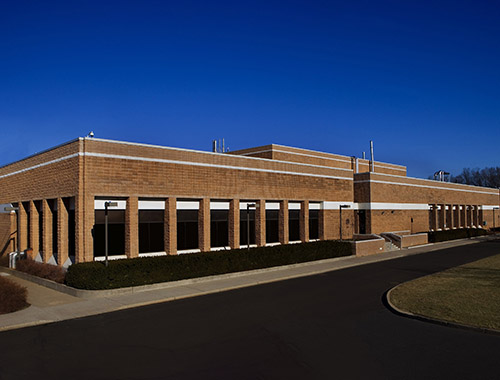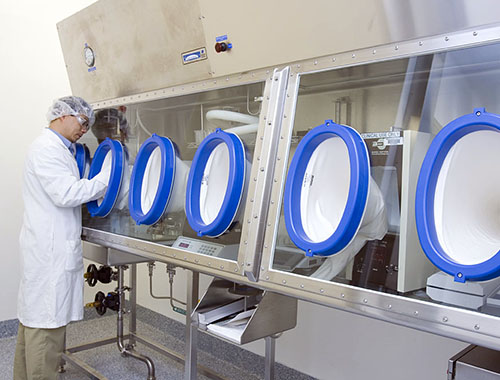 This innovative facility brought early and late phase clinical manufacturing and development scale-up together within a single facility to create a Pharmaceutical Development Center of excellence on the Bristol-Myers Squibb (BMS) New Brunswick, New Jersey, USA campus.
A phased approach was initiated to adapt an existing building to allow full implementation of lessons learned as containment and process automation technology was integrated into existing operation. Phase one implemented a state-of-the-art Clinical Supply Operations expansion facility-including full containment for expanded Oral Solid Dose (OSD) operations and the most flexible clinical-scale continuous barrier line in the United States for Sterile products, according to a spokesperson for BMS.This highly technical facility was designed for manufacturing OSD batches up to 400Kg and parenteral liquid fill batches up to 250L. The goal was to create a flexible facility capable of performing multi-product clinical scale manufacturing and processing solvent-based and potent compound operations. The first phase consisted of approximately 93,110 sq. ft. including processing, manufacturing, support, and mechanical space.
Phase Two built upon the technologies in Phase One and added additional processing space and scale to the Oral Solid Dose clinical operation and a new stand-alone Product Technology Center for development scale-up activities. The addition to Oral Solid Dose Operations allows the manufacture of Long Term Stability batches within the Clinical Supply Operations facility in at least one-tenth commercial scale.
The new facilities provide BMS with the increased capacity to meet clinical demand and deliver Compliance, Productivity and Technical Innovation to meet present and future drug development pipeline needs - ultimately helping speed products to market.
Engineering Design Firm: IPS, Inc., Lafayette Hill, Pennsylvania, USA
Construction Manager: Torcon, Inc., Red Bank, New Jersey, USA
IDT Biologika GmbH
Operational Excellence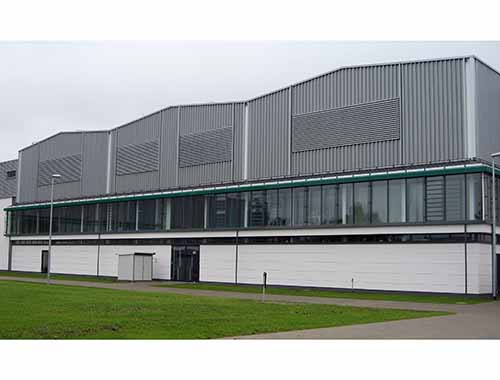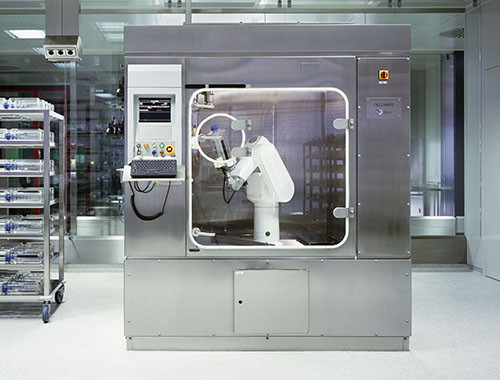 IDT Biologika GmbH started contract development and manufacturing activities for newly developed human viral vaccines more than 10 years ago.
In the last decade new technologies were developed based on in house development work considering the latest regulatory demands. Most challenging was safeguarding all operations in a multipurpose facility; excluding cross-contamination and expensive lead time between manufacturing campaigns. Use of disposable technologies, room sterilisation procedures as well as transparency of operations and process flow were major demands to comply with regulatory and client expectations.
These criteria and the operational expertise were used to design the new Facility for Production of Live Human Viral Vaccines IDT 201.
The total production area of 4.698 m² includes two contained manufacturing lines allowing segregated operations for preparation of cells, virus propagation and virus purification using highly efficient technical systems like fermentors and robotic systems. In-process control areas, offices and storage areas complement the manufacturing plant. The building was constructed within 19 months and provides capacities for development and manufacturing of vaccines for clinical trials phase I to III, as well as for commercial supply.
General Contractor
TEW GmbH, Dessau-Rosslau, Germany
Design and Construction
Heene + Pröbst GmbH, Ludwigshafen, Germany
Clean Room Systems
Daldrop + Dr. Ing. Huber, Neckartailfingen, Germany
Automation and BMS
Neuberger Building Automation, Rothenburg odT, Germany
Pfizer
Overall Winner, Process Innovation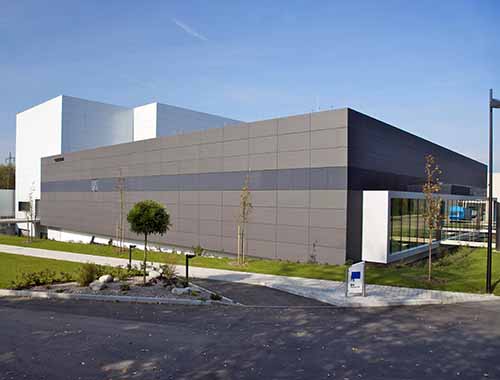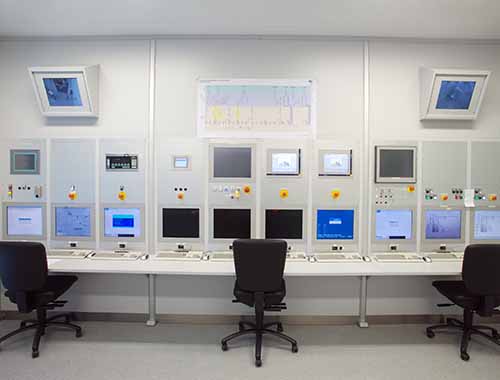 Pfizer Manufacturing Deutschland GmbH at Illertissen, Germany is a strategic site in the Pfizer Global Manufacturing network. The site is focused on OSD Forms and is a center of excellence in containment manufacturing.
Rapidly growing demands for the recently launched product Chantix and future capacity for highly potent compounds led to the decision of Pfizer Global Manufacturing to expand the existing capacity at Illertissen, Germany.
Project "NEWCON" combined all existing Site expertise and led to a novel concept in high containment manufacturing operations with the highest degree of integrated automation. All unit operations are located within a single containment module, supported by automation systems without any manual handling. The single containment module ("cell concept layout") enabled attention to be focused on sequence and flow. All equipment within the cell has been fitted with suitable barrier technology such as isolators and split valve technology. Related process control is located in an adjacent room with connection to all automation systems and levels that support processes like MES and laser guided transport vehicles. As a consequence, no operator attendance is required inside the containment suite and no Personnel Protection Equipment is required upon routine operations.
The 7800 m² size facility became operational within a period of 25 months since start of construction.
Engineering Design Firm: PharmaConsult Inc., Heidelberg, Germany
Construction Manager: H. Saegmueller, Pfizer, Illertissen, Germany
Manufacturing Facility Build: Koppenhoefer Inc., Stuttgart-Moehringen, Germany; Jetter Inc. (Utilities), Gersthofen, Germany
F. Hoffmann La Roche AG
Project Execution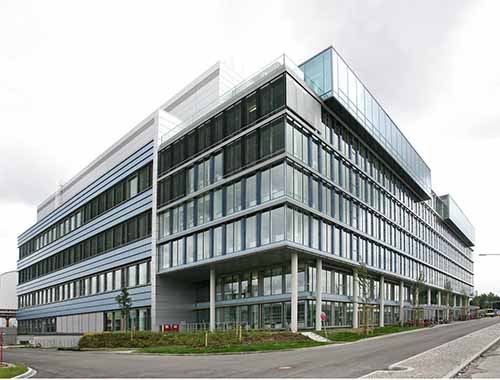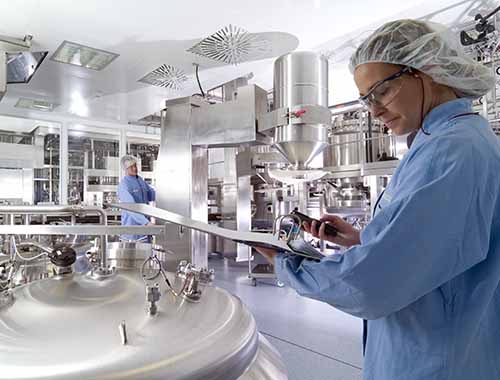 Headquartered in Basel, Switzerland, Roche is one of the world's leading research-focused healthcare groups in the fields of pharmaceuticals and diagnostics. To increase production capacity for its innovative cancer drugs, Roche constructed two new biotech production facilities – one at the Roche site in Penzberg (Germany), one of the world's largest biotech centers. The new plant "Biologics IV" is four stories high and consists of two highly automated production lines – each containing three 12'500 Liter fermenters and a downstreaming processing – as well as associated laboratory and office accommodation. It represents an investment of 290 Million Euro.
The construction project was run as an ultra fast track project and the new plant was designed, built and put into operation within only three years. The new facility is initially used to manufacture the active ingredient of the anti-breast cancer drug Herceptin. Roche has created about 150 new jobs to operate the new facility. Once running at full capacity, Biologics IV will enable the supply for 100,000 additional Herceptin patients per year.
Architects: Koppenhöfer & Partner GmbH
Engineering Contractor: LSMW GmbH – Total Life Science Solutions
Construction Manager: SIBC GmbH – A Turner & Townsend Company