Baxter BioPharma Solutions
Finalist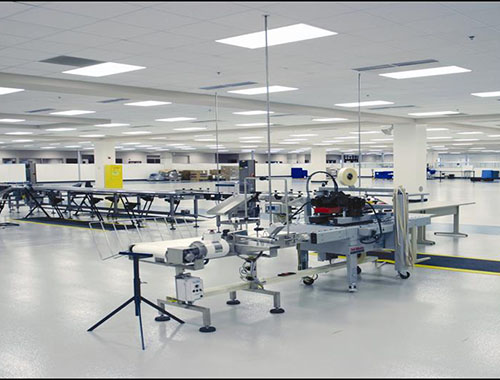 Project: Phase IV Expansion
Location: Bloomington, Indiana USA
Size: Total facility 162,000 sq. ft. with 37,000 sq. ft. of Manufacturing
Cost: US $116 million
Project Information: The Bloomington facilitys Phase IV expansion is designed to provide the benefit of faster turn-around time and cost savings with large-scale syringe filling, aseptic formulation, vial filling, lyophilization, terminal sterilization, and flexible formulation capacity for a variety of challenging products such as insoluble solutions and vaccines.
Product: Pre-filled syringes and lyophilized vials
Key Project Participants:
Process Facility Design/Build and Validation: Pharmadule AB
Architect (non-process): Raymond Professional Group Inc.
Construction Management: Turner Construction Company
Equipment Suppliers: USFilter, Kemiterm Getinge, Zetterstrom, Pharmadule, INOVA,    Orbitec, Carrier, Holland Heating, Voltec, Climet, Mettler Toledo
Timeline:
22 Months from start of Detailed Design to FDA Approval.
AstraZeneca
Finalist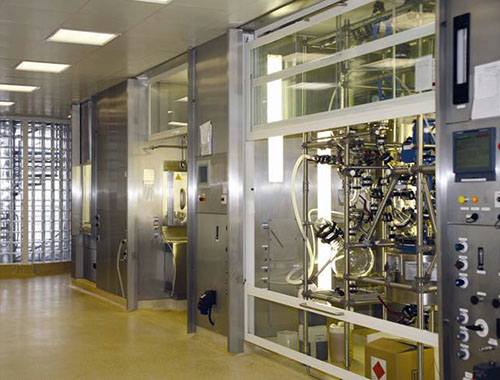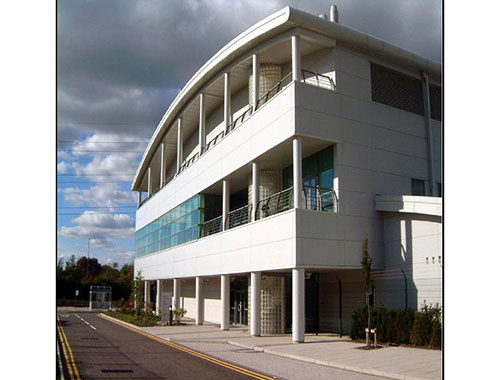 Project: Large Scale Laboratory (LSL)
Location: Macclesfield, UK
Size: 5990 m3
Budget: 25 million
Project Information: The LSL has been a highly successful venture between AstraZeneca and its Alliance Partners to deliver a state-of-the-art facility enabling Campaign 2 (C2) manufacture of drug substance for volunteer studies to be taken off the critical path.
Product: Volunteer study pharmaceuticals for gastrointestinal, cardiovascular, respiratory, oncology and neuroscience disorders
Key Project Participants:
Manufacturer and Construction Manager: AstraZeneca
Designer: Jacobs Engineering Group Inc.
Equipment Suppliers: Thermal Transfer, Galifords, Mach-Aire, Boulting Group, Westpile, Red Architectural, Interserve, QVF, Killelea, Honeywell
Timeline:
Sanction and Design start: October 2001
Construction start: January 2002
Construction complete: December 2003
Commissioning period: May 2003 to June 2004
Validation period: March 2003 to June 2004
First product produced: June 2004
Daiichi Asubio Pharma Co., Ltd
Finalist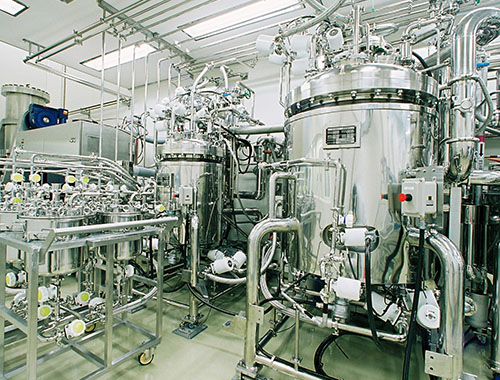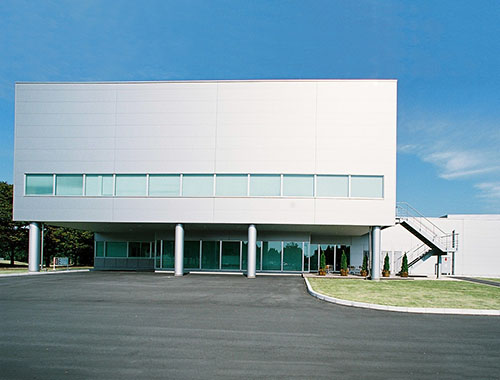 Project: New Bio Plant (NBP)
Location: Gunma Prefecture, Japan
Size: 5,000 sq. m.
Cost: US $30 million (approx.)
Project Information: ASUBIO's New Bio Plant is a multi-product and multi-scale "Launch Plant" for bio bulk products adopting unique processes, making it a first in Japan. As a launch plant, new drugs will be distributed to consumers directly from the plant.
Products: Biological Bulk products API of peptide for clinical and commercial use
Key Project Participants:
Manufacturer: Daiichi Asubio Pharma Co., Ltd.
Designer, Construction Manager and Commissioning and Validation Consultants: JGC Corporation
Equipment Suppliers: Bioengineering AG (Shibuya Kogyo Co., Ltd.), GE Health Care Bio-sciences K.K. , Kyowa Vacuum Engineering Co., Ltd, Niro Soavi S.p.A, Westfalia Separator, Tanabe Willtec Inc, Nitto Rika Kogyo Co., Ltd, Yamatake Corporation, Yokogawa Electric Corporation
Timeline:
Design start date: September 2003
Construction start date (piling): July 2004
Construction completion: July 2005
Janssen Pharmaceutica
Finalist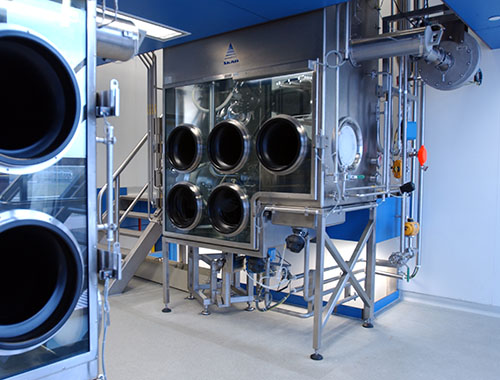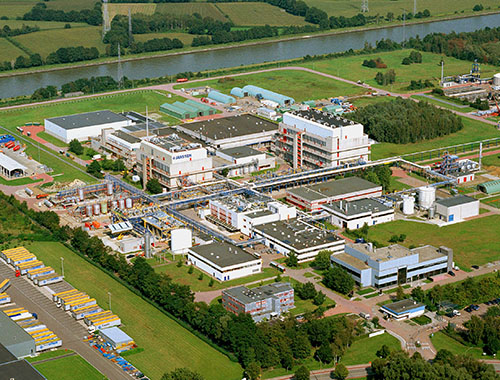 Project: Small Volume Area Powder Unit
Location: Geel, Belgium
Size: 1699.41 sq. ft.
Cost: 5.9 million
Project Information: The facility is for handling highly potent powders and is one of four separate state-of-the-art production installations comprising the High Containment Production Chain. Consistent with the so-called containment technology, these installations are fully enclosed and, as a result, substantially enhance quality and safety. The facility combines state-of-the-art milling installation and high-technology separation with the aid of glove boxes, or isolators.
Products: Fentanyl, buprenorphine, itraconazole, haloperidol
Key Project Participants:
Manufacturer: Janssen Pharmaceutica
Designer: Janssen Pharmaceutica Chemical Production Engineering and Central Engineering Department, and Foster Wheeler/BNS Engineering
Equipment Suppliers: SKAN, Hosokawa Alpine, AZO, Ensysta, Promatic B
Timeline:
Concept/Mock ups: May 2000
Basic engineering: October 2000
Detailed design: January 2001
Start installation: September 2001
Mechanical completion: April 2002
Process start up, qualification: August 2002
Hand over to client (start validation): August 2003
First commercial production: April 2004
Wyeth Pharmaceuticals
Finalist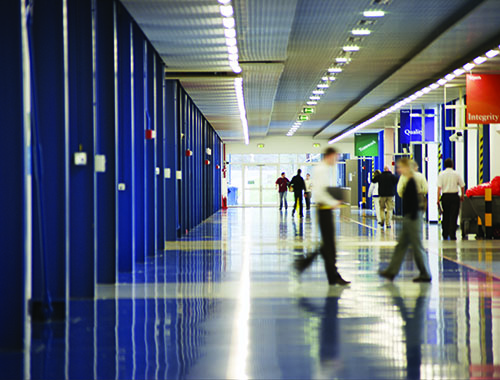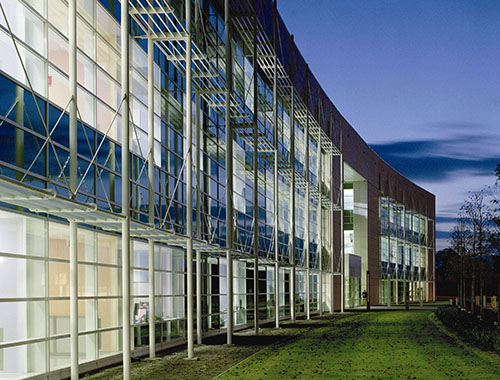 Project: The Wyeth BioPharma Campus at Grange Castle
Location: Clondalkin, Dublin, Ireland
Size: 1,000,000 sq. ft.
Budget: US $1.8 billion
Project Information: This new facility was developed to meet the demand for Enbrel and Prevenar and provides strategic manufacturing capacity for all other biological projects. The result is the largest fully integrated facility ever built in single phase. The facility was designed to meet current needs and future capabilities and is capable of manufacturing bulk drug substance and fill-finishing biologics, vaccines, and antibiotics on one campus.
Products: Enbrel, Prevnar, Tygacil
Key Project Participants:
Project Management: Wyeth Medica Ireland, Wyeth BioPharma and Wyeth Global Engineering
Designer/Construction Manager: Jacobs Lend Lease LLC (a joint venture between Jacobs Engineering and Bovis Lend Lease)
Program Management Support: Arup, Atkins Faithful & Gould, Bio Pharmaceutical Consulting, Keating & Associates
Equipment Suppliers: BOC Edwards, Bosch Gmbh, Bruns Pak, Alfa Laval, Millipore, Steris, Aqua Chem, Schneider Electric Ireland, Vivendi Water Systems, York
Timeline:
Recommendation accepted: Late 1999
Enbrel manufacturing license received: July 2005
First product delivered: September 2005
Biolex Therapeutics
Honorable Mention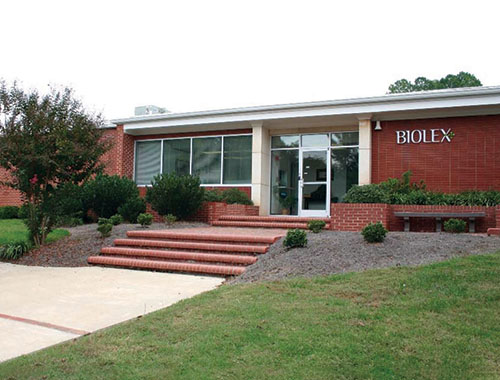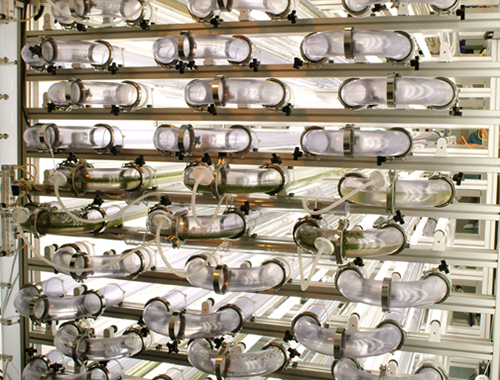 Project: Phase II Manufacturing Expansion
Location: Pittsboro, North Carolina USA
Size: 7,500 sq. ft.
Budget: US $3.7 million
Project Information: By emphasizing project simplicity, the GMP facility was completed from the beginning of design through IQ/OQ validation in only five months. Additionally, the project was delivered under budget, with no safety incidents, and with superior quality.
Products: Alpha Interferon
Key Project Participants:
Manufacturer: Biolex, Inc.
Designer: ONeal Engineering, Inc.
Construction Manager: ONeal Constructors, LLC
Validation: ONeal, Inc.
Equipment Suppliers: Controlled Environments, PureFlow, Advantage Engineering, Covington
Timeline:
Design start date: March 16, 2005
Construction start: May 23, 2005
Construction completion: July 29, 2005
Validation completion: August 15, 2005
Date product first produced: API Bulk Released October 26, 2005