Iovance Biotherapeutics, Inc.
Location: Philadelphia, Pennsylvania, USA
Project: Iovance Cell Therapy Center (iCTC) 136,000-square-foot, three-story, greenfield facility houses manufacturing, central utilities, warehousing, laboratory, and administrative spaces.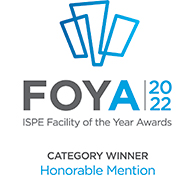 ---
Iovance is a late-stage oncology company focused on developing, manufacturing, and commercializing novel cancer immunotherapies based on Tumor-Infiltrating Lymphocytes (TIL). These are a naturally occurring immune response to a cancerous tumor but, for patients with cancer, their natural TIL response is reduced. At the iCTC, billions of a patient's TILs are generated and sent back to be infused as a one-time cancer treatment when the patient has few remaining options.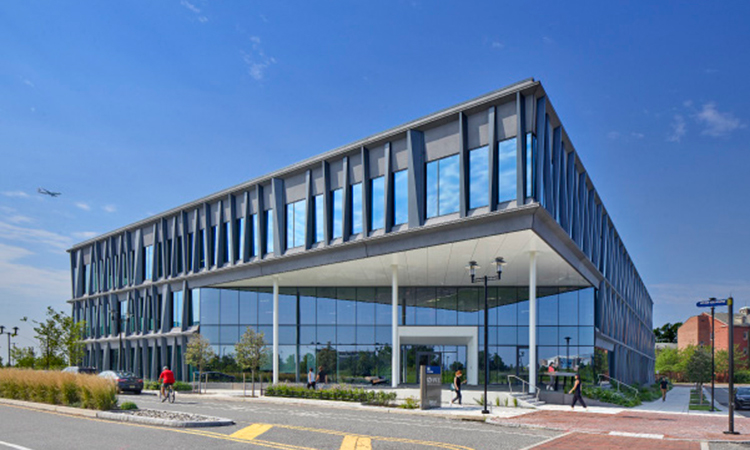 This critical and personalized treatment requires a facility that eliminates all errors, cross-contamination, failure, or shutdown. It must also work according to other people's schedules – surgeons, transport, air travel – and quickly get the treatment back to the patient.
Unlike a typical manufacturing facility that is designed to produce millions of identical products, at the iCTC each product is made from the starting material of an individual patient and is unique. A mistake or production failure can leave a patient without potentially life-saving treatment.
This autologous therapy approach is not unusual and there are a growing number of these new facilities. Iovance has a goal to "be the first company in the world to commercially produce a personalized therapy for solid tumors" and as a relatively small company, their progress toward achieving that first with iCTC, as well as having an excellent facility was recognized by the judges.
With only one chance of success and a production timeline of 22 days, there is no room for error when developing these therapies and the facility was designed with significant redundancies to support its operation 24 hours a day, 365 days of the year.
The facility treats the tumor specimen as a "patient" moving through the facility and process. To achieve that, Pharma 4.0 principles were applied and the Iovance team developed a proprietary chain of custody (COC) software. This tracks the patient sample from the hospital to iCTC, throughout the production process at iCTC, and then back to the hospital and patient.
A fully electronic batch record and continuous and centralized monitoring of every piece of equipment were also part of the design from the beginning.
Some of the facility design features include:
Individual processing rooms and aseptic processing from start to finish
Cross-contamination controls
N+1 Infrastructure and Utility redundancies with avoidance of single-point failure
Equipment selection and Predictive Maintenance for reliability
Enhanced site and environmental monitoring systems with future-ready Pharma 4.0 integration capabilities
An innovative visitor access concept
ISPE would like to recognize Iovance Biotherapeutics, the design team, and those involved with delivering the iCTC facility – awarding them an Honorable Mention for the 2022 ISPE Facility of the Year. This is the first facility in the world to produce this kind of personalized cancer treatment at a commercial scale and it joins similar facilities in setting the bar for this next-generation approach to personalized cell therapies.
Supply Partners and Key Participants:
Manufacturer/Owner Name: Iovance Biotherapeutics, Inc.
Engineer/Architect (A&E):
CRB Group, Inc.
Digsau
Pennoni Associates
Commissioning Qualifications & Validation Services:  AEI Affiliated Engineers, Inc.
Construction Manager: CRB Group, Inc.
Main/General Contractor: Plumbline Construction, Inc.
Piping Subcontractor: A.T. Chadwick Company, Inc.
HVAC Subcontractor: WM. J. Donovan Company
Automation and Control Suppliers: Siemens Industry, Inc.
Major Equipment Suppliers/Contractors:
AES Clean Technology, Inc.
Hatzel & Buehler, Inc.