Bristol-Myers Squibb
Location: Cruiserath, County Dublin, Ireland
Project: Multi-Purpose Cell Culture (MPCC)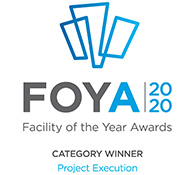 ---
Bristol-Myers Squibb (BMS) is a global biopharmaceutical company whose mission is to discover, develop, and deliver innovative medicines that help patients prevail over serious diseases. The success of the BMS endeavor depends on people who are focused, innovative, collaborative, and passionate – people who can work together as a team yet bring unique individual talents to collectively overcome inevitable challenges and ultimately meet the patients' needs. Those key attributes that are required to meet the company's mission were also the main drivers behind the success of the BMS project in Cruiserath, County Dublin, Ireland.
The Multi-Product Cell Culture (MPCC) Project demonstrated an exemplary, positive collaboration between all project stakeholders and team members. The goal of the Project was to transform an existing BMS Active Pharmaceutical Ingredient (API) site into a state-of-the-art Biologics Drug Substance Manufacturing Campus
that includes consideration for future commercial products. This involved expanding the site for the construction of new manufacturing, laboratory, office, cafeteria, utility, and warehouse buildings, and demolition of an existing API building and incinerator.
Other goals included design and construct in a sustainable manner to achieve LEED Silver certification, complete the project in the safest possible manner, and accomplish all of this on- schedule and within budget. The project was extremely fast-tracked, with mechanical completion achieved for the MPCC Manufacturing Building within 26 months of start of Detailed Design, which coincided with the start of construction on site. The project went from award of Construction Management (CM) in May 2015 to groundbreaking in August 2015 and first steel standing in early November. Building occupancy was achieved for the Laboratory, Office, and Cafeteria (LOC) facility in September 2017, and for the Manufacturing Building in November 2017.
The BMS MPCC project was for a time the largest pharmaceutical project in Europe, with the site peaking at over 2,200 people. The project delivered an exemplary safety record with over 6,500,000 site hours worked on an extremely fast‐track program across numerous buildings/areas with mechanical completion being achieved for the manufacturing facility within 26 months of start of Detailed Design, which coincided with the start of construction. The project was completed safely, on time, on budget, delivered a successful Process Performance Qualification (PPQ) campaign and is well on the way to delivering product to patients. The facility now serves as a much sought‐after Employer in the area and provides a comfortable, aesthetic work environment for employees. The project team is especially proud to have achieved LEED Silver rating. The One Team ethos and related aspects resulted in a very successful project for BMS, for Ireland, for all those that worked on it, and ultimately for the patients.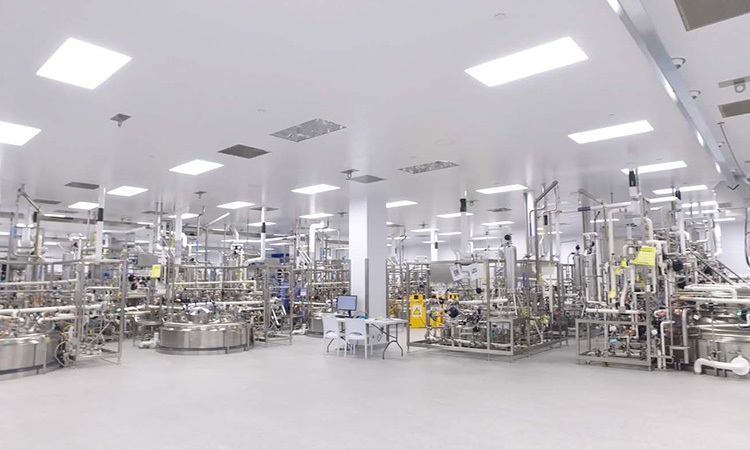 For these reasons, BMS MPCC project is recognized with the 2020 Project Execution Category Award.
Supply Partners and Key Participants:
Manufacturer/Owner Name - Bristol Myers Squibb
Engineer/Architect (A&E) - Jacobs
Construction Manager - Jacobs
Main/General Contractor - Jacobs
Piping Subcontractors - 
Jones Engineering Mercury Engineering
Leo Lynch & Co
HVAC Subcontractor - Rockwell Engineering
Automation and Control Supplier - Sirus
Major Equipment Suppliers/Contractors - 
Techniserv
IPEC
PALL Corporation
Steris Ltd
Millipore
Flow Technology Ltd
Radley Engineering Ltd
BCD Engineering