Eli Lilly and Company
Location: Indianapolis, Indiana, USA
Project: Innovation Development Center (The Center)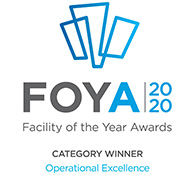 ---
Lilly has undertaken the challenge to overcome one of the greatest obstacles to rapidly bring improved therapies to patients – the time required to take a new therapy through the development, testing, and piloting process to arrive at a safe, reliable, and effective treatments. By rethinking basic assumptions of the development process, and implementing leading-edge improvements, Lilly effectively accelerates traditional time scales – reducing development times from years to mere months. Drug development is full of challenges from discovery to end-product, a process characterized by roadblocks, reevaluation, parameter adjustments, process optimization, and complex technical hurdles to overcome. With only a small percentage of candidate compounds emerging as viable products, new drugs must either "rapidly succeed" or "fail fast."
The 130,000-square-foot Innovation Development Center integrates a variety of strategic improvements to the development process through the implementation of:
Agile, flexible, and adaptable laboratory workspace, allowing researchers to utilize best suited work processes where reconfigurations are completed in two to three hours, without impacting other work being conducted in the immediate vicinity, utilizing custom designed, flexible utility infrastructure.
Laboratories that support both heavy chemistry and batch and continuous flow chemistry and kilo-lab development and are easily converted to support automation, discovery, and peptide development.
Highly integrated laboratory and workspace environments, promoting collaboration at all stages of development with improved quality.
Improvements including a toolbox of process solutions that accelerate the process faster by working in tandem, rather than each strategy being incorporated individually.
Utilizing a shared equipment model to optimize utilization and increase collaboration.
Management of equipment capacity, eliminating conflicts, and maximizing efficiency, while ensuring safety.
Designing for future generations of researchers and empowering remote management.
By embracing optimized work processes and providing workspace to agilely adapt not only to laboratory needs, but to the most appropriate processes for collaboration and workspaces, the Center established itself as a model for rapid pharmaceutical development, proving to the industry that it is possible to bring successful therapies to market faster than ever before.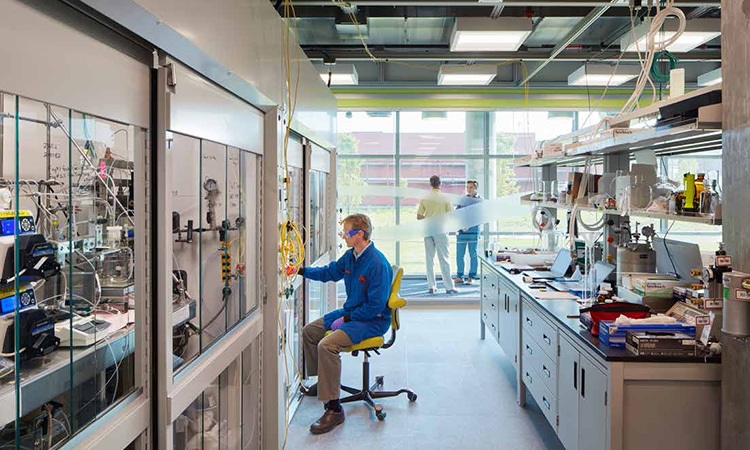 To that end, Lilly has been successful and will continue to set new standards in the fields of development, and for that success, ISPE awards them the 2020 Operational Excellence Category Award.
Supply Partners and Key Participants:
Manufacturer/Owner Name - Eli Lilly and Company
Engineer/Architects (A&E) - 
Flad Architects
BSA LifeStructures
Construction Manager - Messer Construction
Main/General Contractor - Messer Construction
Piping Subcontractor - North Mechanical
HVAC Subcontractor Bright Sheet Metal Co.
Custom fume hood equipment design - Scott Laboratory Solutions
Electrical Contractor - Industrial Electric, Inc. (IEI)