Sanofi
Location: Framingham, Massachusetts, USA
Project: Sanofi Digitally Enabled Integrated Continuous Biomanufacturing Facility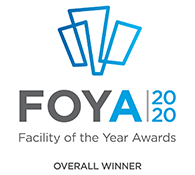 ---
Sanofi is a global healthcare leader with business that span the continuum of care from Consumer Healthcare, Diabetes, Cardiovascular, Vaccines and Rare Diseases.
Sanofi has been a pioneer in continuous biologics processing, they have several therapies treating rare diseases that are produced using large scale perfusion reactors and novel cell separation technologies. Breakthroughs in process development have demonstrated remarkable levels of process intensification over traditional manufacturing processes. This has enabled dramatic reduction in process scale and opened a window for flexible single use technologies and the commercialization of the first Integrated Continuous Biomanufacturing (ICB) facility.
The Framingham, Massachusetts, facility is designed to take advantage of the advances in the Sanofi process and manufacturing technology. The project creates a highly flexible modular facility that builds on widespread disposable technology to provide a platform to produce current products and ultimately a wide range of product modalities. The ambition of Sanofi did not stop there. They set out to challenge themselves to go further, integrating a true cutting-edge level of Factory 4.0 and lean manufacturing principles right from the outset of the project.
They have achieved a facility with higher capacity in a smaller footprint than traditionally achievable. This has provided the basis for:
80 times more production capacity than traditionally achieved, leading to potentially reaching more patients
More than 90% reduction in chemical usage per year
More than 90% reduction in water usage per year
80% reduction in energy consumption and CO2 emissions per year
More than 320 tons of waste saved from landfills every year
These achievements have been supported by disposable technology that, while advanced, is not new to the industry. What makes this project stand out is the commitment to fully integrate the available technology with new and innovative equipment design that enables a broader application of disposable technology than traditionally seen. The result is a facility that enables Integrated Continuous Biomanufacturing using both upstream and downstream disposable technology as well as disposable technology for buffer and media preparation and distribution
From the early design phases Sanofi was dedicated to incorporating a full set of lean operations principles into the design. They have broken new ground in digital integration. The entire facility is run using a comprehensive suite of digital solutions. Most notably this enables:
Plant performance is managed through electronic boards that allow real time visibility of performance metrics
Issues are automatically escalated
Trending of key metrics is available on electronic boards throughout the facility
Full integration of PCS, MES, Historian, ERP systems with automated data transfer
Electronic work instruction using pictures and videos
Fully electronic batch records enabling review and release by exception
Wireless instrumentation and RFID technology
Common user interface and user experience across all suites, processes, and utilities
Sanofi has built a fully integrated bioprocessing facility that takes the application of disposable process technology and flexible facility design to a new level. The have used the best of already proven technology and design and expanded the use to allow design and construction of a facility that enables continuous upstream and downstream processing. Through an innovative collaboration with equipment suppliers they have been able to expand the use of single use technology to include media and buffer preparation.
---
They have pushed the concepts of digitization to fully integrate process control, data collection, and analytics. This combined with a commitment to a "born lean" design philosophy has created an industry factory 4.0 lighthouse. For these reasons Sanofi's Framingham, MA, facility is recognized with the Facility of the Future category award.
Supply Partners and Key Participants:
Manufacturer/Owner Name - HeadquartersSanofi
Engineer/Architect (A&E) - Jacobs Engineering
Construction Managers - 
Skanska USA
The Cardinal Group
Main/General Contractors - 
Skanska USA
The Cardinal Group
HVAC Subcontractors - 
CP Blouin
Worcester Air Conditioning
Automation and Control Suppliers - 
Zenith Technologies
Honeywell
Major Equipment Suppliers/Contractors - 
BioPharm Engineered Systems
EMD Millipore
Thermo Fisher
Cotter Brothers
GE Healthcare