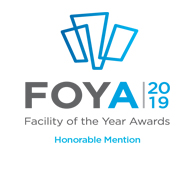 AveXis, Inc.
Location: Chicago, Illinois USA
Project: AveXis' Next-Generation Manufacturing Facility for its Next-Generation Medicine
---
Founded in 2013, Chicago-based AveXis is a gene therapy company focused on developing and commercializing novel treatments for patients and families affected by rare and life-threatening neurological genetic diseases. To manufacture its proprietary investigational gene replacement therapy, AveXis built a 49,000-square-foot state-of-the-art manufacturing facility in suburban Chicago.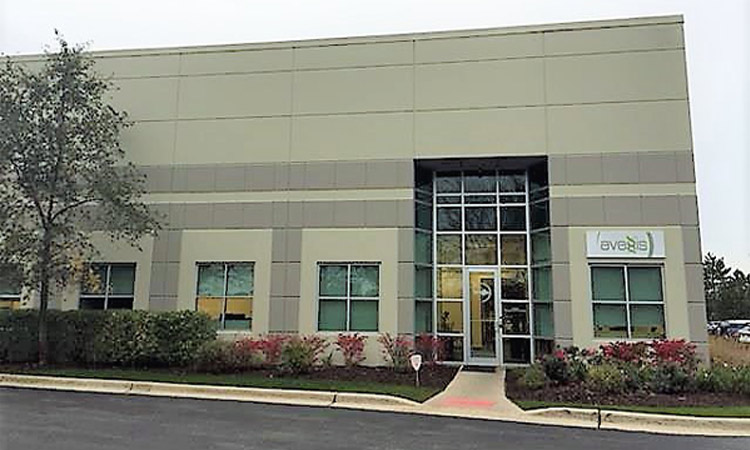 Manufacturing a gene therapy is a difficult and complicated process and AveXis is one of the first companies in the world to have successfully scaled-up a manufacturing process for a gene therapy from an academic process to a commercial level. To produce its gene therapies, AveXis built a unique manufacturing facility that includes modular, single-use technology and cutting-edge manufacturing equipment installed in a novel space.
Historically, gene therapy companies have found it challenging to evolve the manufacturing process used in research to one scaled to meet commercial demand. AveXis successfully accomplished this evolution because of its in-house knowledge, early decision to invest in manufacturing, and commitment to a wholly-owned and operated facility.
Getting AveXis' new manufacturing facility up and running as quickly as possible was critical, because it allowed the company to meet its aggressive timelines for AVXS-101 regulatory filings. The company, its contractors and their respective staff, were unified in their drive to bring this potentially transformational therapy to their patients. Completing the manufacturing facility in such a short period of time enabled AveXis to achieve many corporate milestones in an equally short amount of time.
---
---
ISPE is recognizing AveXis with a FOYA Honorable Mention Award as one of the first companies to successfully scale-up the manufacturing process for Gene Therapy and did so with very aggressive timelines and innovative execution.
Supply Partners and Key Participants:
Manufacturer/Owner Name: AveXis, Inc.
Engineer/Architect (A&E): George Butler Associates
Construction Manager: CRB Builders LLC
Main/General Contractor: Riley Construction Company Inc.
Piping and HVAC Subcontractor: Martin Peterson Company
Automation and Control Supplier: Matrix Technologies
Major Equipment Supplier(s)/Contractor(s): G-CON Manufacturing, Inc.; Bosch; Millipore; Pall Biotech
---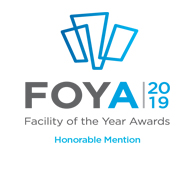 Location: Social Circle, Georgia USA
Project: Georgia Manufacturing Facility
---
Takeda Pharmaceutical Company Limited (formerly Shire) is a global, values-based, R&D-driven biopharmaceutical leader headquartered in Japan, committed to bringing Better Health and a Brighter Future to patients by translating science into highly-innovative medicines. Takeda focuses on four therapeutic areas: Oncology, Gastroenterology (GI), Neuroscience and Rare Diseases. Many of the company's products developed to treat rare diseases are derived from human plasma.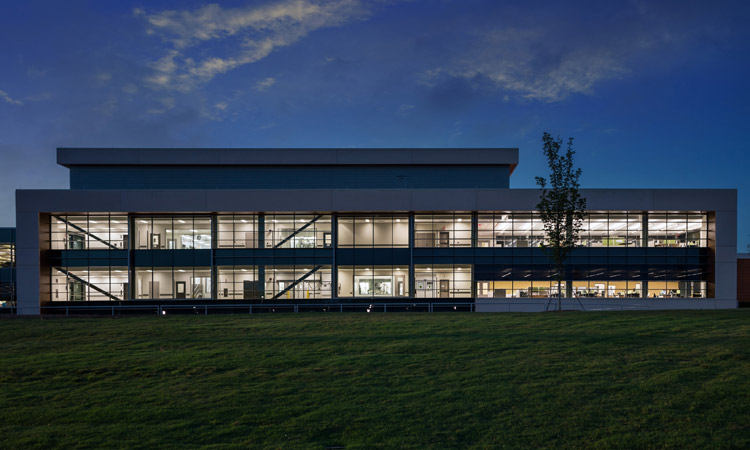 The new 1.1 million-square-foot Georgia Manufacturing Facility near Covington, GA is the cornerstone of a global strategy to ensure delivery to patients world-wide through an integrated network that includes plasma donor centers, plasma testing laboratories, and manufacturing facilities in multiple countries. Planned within a 160-acre site, this state-of-the-art facility fully integrates the technical requirements of both upstream and downstream manufacturing, while achieving optimal adjacencies between process areas and creating an environment that positively impacts the wellness of employees. The integrated campus and facility masterplans incorporate flexible expansion strategies; enabling incremental or substantial increases in production capacity should market demand continue to rise.
A clear priority for the company and the entire team was the health and safety of all involved with the project's construction and operation. As the construction would take place in a rural area of Georgia with previously minimal life sciences construction experience, it was imperative to educate the local work force and ensure the development of a safety culture. This responsibility was entrusted to the construction managers and managed under the project's Safety Program. This schedule driven project-initiated construction during design, driving the manpower peak-up on site and requiring more attention to logistics and hazards associated with efficiency and crowding, which became an ongoing focus of safety planning. During peak construction activities, there were over 2,500 persons on site daily.
The project brought together an unprecedented collaborative effort of subject matter experts from around the world, including three major design firms, two major construction managers, two major automation suppliers, a program manager and a prime CQV contractor, along with 250 subcontractors. To manage the effort and meet the goals to establish a safety culture and ensure day to day safety of all project participants, the project's Safety Program combined the best practices of each of the construction management companies into an executable program, with extensive leadership engagement and support through funding of safety initiatives and recognition programs. The project formed a voluntary partnership with OSHA to improve worker safety and health, encouraging leadership to become the driving force for safety. The goal of completing construction safely was met with a parallel goal of establishing a culture of on-site safety. This culture was created by educating the local craft labor market and raising expectations of construction safety. Because of the project safety program's successful implementation, the project received the 2015 CURT CISE Safety Excellence Award by the Construction Users Roundtable for excellence in construction industry safety performance.
---
---
In addition to being one of the nation's largest greenfield site projects, the project was executed under three different corporate entities from start to finish (Baxter, Baxalta, and Shire) without ever losing focus on an uncompromising commitment to safety and Takeda remains committed to the same values. This commitment resulted in over nine million staff-hours through a period of four years with zero fatalities and only three cases of lost workdays. The Georgia Manufacturing Facility serves as an industry benchmark for safety in project execution and is recognized by the FOYA judging panel as a 2019 Honorable Mention Winner.
Supply Partners and Key Participants:
Manufacturer/Owner Name: Takeda (formerly Shire)
Engineer/Architect (A&E): Flad Architects; Affiliated Engineers Inc.; CRB Consulting Engineers
Construction Manager: Fluor Corporation; Turner Construction Company
Piping Subcontractor: Kinetics Systems, Inc.; Total Facility Systems; Dynamic Systems, Inc.
HVAC Subcontractor: McKenneys Inc.; Ivey Mechanical Company
Automation and Control Supplier: Emerson Process Management; Honeywell Building Solutions
Commissioning and Qualification: CAI
Program Management: Wood Environment & Infrastructure Solutions, Inc.
Major Equipment Supplier(s)/Contractor(s): GEA Mechanical Equipment US Inc.; Optima Pharma GmbH; SKAN; Sepragen Corporation; Eastern Rivers; Integrated Process Engineers & Constructors, Inc.; Cotter Brothers Corp.; Inox Industries; Feldmeier; DCI; A & B Process Systems; Electrol Specialties Company;Cotter Brothers Corp.; Babcock & Wilcox MEGTEC LLC; Johnson Controls; MECO, Inc.;