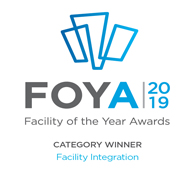 Pfizer Inc.
Location: Hangzhou, China
Project: Pfizer Global Biotechnology Center
---
The Pfizer Global Biotechnology Center (GBC) was built in the Hangzhou Economic Development Area (HEDA) in Hangzhou, China and was the first biotechnology project that Pfizer built in China. The HEDA site was transformed from a strawberry field in March 2016, to producing mAbs development batches twenty-five months later. The project included installing the first 2000-liter disposable bioreactors by a multi-national company in China and the largest modular constructed drug substance facility in the world to date. The success of this project is the result of significant contributions in the areas of novel strategy, global platform technology, and project execution.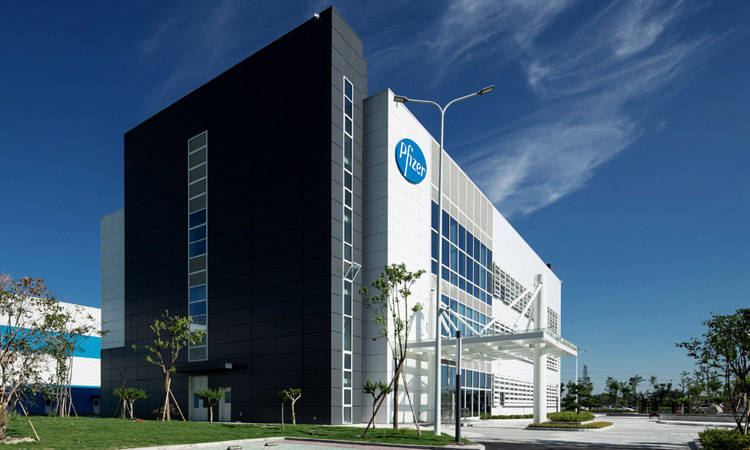 Long before the GBC was in design, Pfizer Global Supply and Pfizer Pharm Sci R&D agreed to create a global platform for the future of large molecule manufacturing thereby integrating and standardizing Pfizer manufacturing at the highest level. After assessing alternatives, the General Electric Health Care (GEHC) KUbioTMTM single use disposable system was selected. This platform enables new processes to be developed in the Andover, MA facility and then manufactured in any of three locations: Grange Castle, Ireland, Sanford, North Carolina, and with the completion of this project, now Hangzhou China. Having identical platforms from a hardware and process control software perspective enables smooth tech transfers with far less risk than conventional approaches. While the KUbioTM systems were supplied and installed within existing facilities in Andover, Grange Castle, and Sanford, the Hangzhou installation was built in a modular fashion and supplied by GEHC as a complete manufacturing system (process equipment, building envelop, and utility distribution). This "system" consisted of seventy-seven modules (9.6x4.5x4 meters each) that were built in Stuttgart, Germany and then shipped to Hangzhou, China for assembly, and qualification - all of which was no small feat.
In planning and designing this greenfield site, a large focus was placed on site master planning to ensure functional adjacencies were optimized, travel distances were minimized, expandability was catered for, and phased constructability would be enabled. Consequently, the site design enables the complete manufacture of large molecule products from raw materials through to filling/lyophilizing and packaging finished product for local and global markets. The site master plan utilizes a central spine corridor to connect the drug substance, drug product, warehouse, central utilities building, and administration. Each functional area has provision for significant future capacity. For example, the drug substance facility is initially fitted with two 2000-liter bioreactors with provision to double to four 2000-liters (8000 liters in total). The drug product facility is initially fitted with one formulation suite, filling line, and integrated lyophilizer and has ample space to add a second formulation suite, preparation area, filling line, lyophilizer, and multiple automatic inspection and packaging lines.
Schedule was a primary consideration built into the integrated facility design from the selection of the KUbioTM modules and the ability to shift this critical construction off-site to the overall facility itself having several separate buildings connected via a spine corridor. Separate buildings enabled separate discrete work areas that could be controlled in parallel. Having the KUbioTM modules land on site with fully fitted out interiors enabled their rapid assembly and early commissioning and qualification while the balance of the facility was still in construction mode. This approach took significant planning and focus to carry out without issue.
---
---
Overall, the project had a very high degree of integration from the selection and development of the large molecule network manufacturing platform, to the design of the Hangzhou facility, and to the program that enabled construction completion within twenty-five months.
For this accomplishment, Pfizer is awarded the Facility Integration Category Winner.
Supply Partners and Key Participants:
Manufacturer/Owner Name: Pfizer Inc., Pfizer Biologics (Hangzhou) Co. Ltd.
Engineer/Architect (A&E): Jacobs
Engineer/Architect (A&E): EDRI (Wuxi Branch)
Construction Manager Cockram
Main/General Contractor: CNEC
Piping Subcontractor: Jiangsu YiHuan Group Co., Ltd.
HVAC Subcontractor: Qian
Automation and Control Supplier: Siemens
Major Equipment Supplier(s)/Contractor(s): General Electrical Healthcare Systems; Jindi; Winatech; BWT; Maquet; Austar/Steris; SBM; Merck; Lebal;  IMA; M-T; LiangYi; HuChen; F&R; Sartorius-Stedim; Weichi; Dajiang; Fisher; Merck; M+W; Zenith; IMA(Beijing);Maquet; SGS; Pharmatech Associates