Moderna, Inc.
Location: Norwood, Massachusetts, USA
Project: New cGMP Clinical Manufacturing Facility
---
Moderna and its affiliates (Moderna) is a leader in the discovery and development of messenger RNA (mRNA) therapeutics and vaccines. mRNA medicines are designed to direct the body's cells to produce intracellular or secreted proteins that can have a therapeutic or preventive benefit for both patients and healthy individuals and have the potential to be an entirely new class of medicines.
Moderna believes that mRNA possesses inherent characteristics that could serve as the foundation for a new category of medicines with significant potential to improve the lives of patients.
The Norwood facility was designed to be highly-flexible, adaptable and capable of manufacturing both for clinic and research. The digital production environment is designed to enable high throughput with a robust and diverse set of products. The enterprise and process control systems are integrated in a manner that enables flexibility and rapid new product introduction in a highly-automated landscape.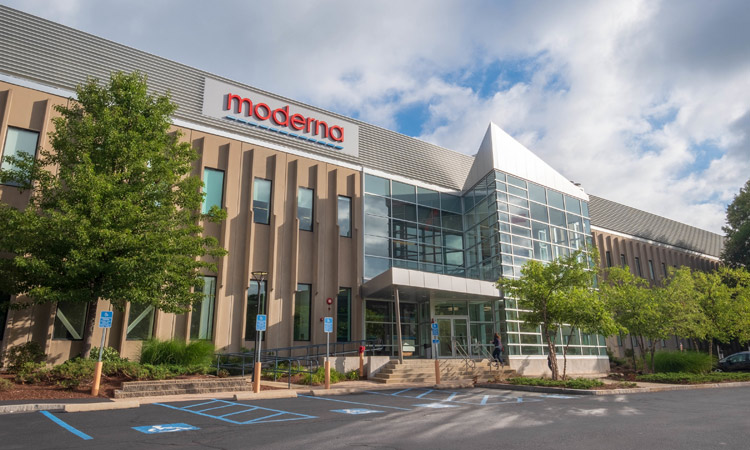 Digital technology is integrated throughout the site and includes integration of the enterprise resource planning system with electronic production records, process control systems, the data historian, and laboratory information management system. This digital platform streamlines product manufacturing, testing, and release. It also enables robust data management to support development activities and process characterization. Moderna's site includes the following:
A ballroom concept leveraging single-use equipment and digital equipment tracking, which allows for rapid reconfiguration of spaces.
Multiple, flexible cGMP suites for the manufacture of:

mRNA drug substance
formulated bulk drug
sterile drug product
personalized cancer vaccines (PCVs)
certain critical raw materials, which includes
fermentation of starting materials and buffer preparation
space for packaging, labeling, and storage of vialed products
temperature-controlled warehouse for incoming and outgoing products
Quality control laboratories
Pilot scale manufacturing space for scale-up and manufacture of toxicology
Space for manufacture of research grade mRNA
Clean utilities including purified water and water for injection
The design of the new facility addresses Moderna's objectives of having a single, fully integrated Early Development Engine capable of manufacturing an expanding pipeline of drug candidates in a highly adaptable platform. Key design elements include:
Designed for flexibility and rapid changeover between campaigns and for new development candidates, with manufacturing spaces that can be repurposed to address changes in product mix
Full digital integration in support of all operational aspects of the facility, process and quality systems delivering a fully integrated manufacturing and supply chain
Architectural design supports a highly collaborative flexible and energized work force. The design incorporates an open work plan, visibility from manufacturing spaces to the outside by the generous use of glass partitions, free-access huddle rooms and soft-seating collaboration areas.
Moderna has built a highly automated and digital enterprise to seamlessly integrate and orchestrate cloud-based IT systems to manage and industrialize the complex planning and execution of its mRNA pipeline scale-up at every stage of development.
---
---
The company's approach to bringing these digital technologies into its workflows and processes, utilizing digital technologies such as robotics, automation, artificial intelligence, and cloud-based to fulfill cGMP operating strategy bring the industry to a new level in digital era. For these reasons, Moderna's Norwood project is recognized with the 2019 Facility of the Future Category Award.
Supply Partners and Key Participants:
Manufacturer/Owner Name: Moderna, Inc.
Engineer/Architect (A&E) DPS Group; TRIA
Piping Subcontractor: Kinetics
HVAC Subcontractor: Harold Brothers Mechanical Contractors, Inc.
Automation and Control Supplier: Hallam ICS; Siemens
Owners Project Manager: Hereva Consultants, Inc.  
Major Equipment Supplier(s)/Contractor(s): RELCO; New England Applied Products; MECO