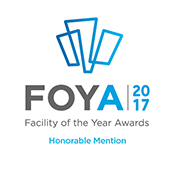 Learn about the three companies that received Honorable Mentions for the 2017 Facility of the Awards:
Nephron Pharmaceuticals Corporation
Novartis-Penn Center for Advanced Cellular Therapies
PT. Kalbio Global Medika
---
Nephron Pharmaceuticals Corporation
Location:  West Columbia, South Carolina, USA 
Project:  Nephron SC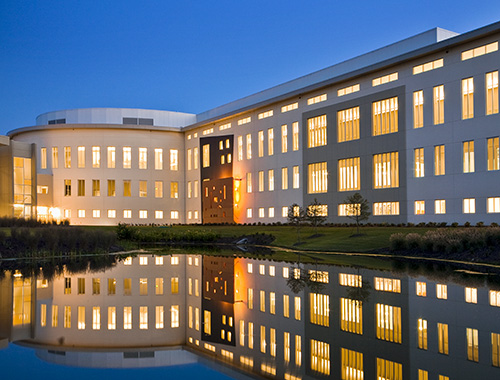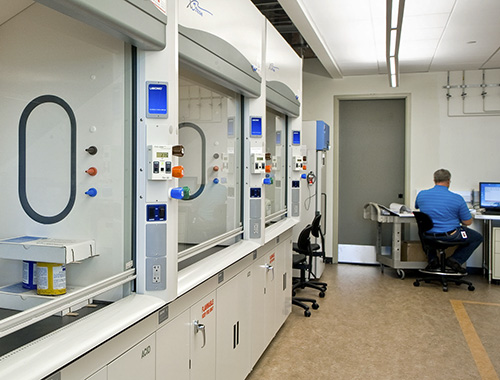 Nephron Pharmaceuticals Corporation, a woman owned manufacturer of generic inhalation solutions, is the world's largest blow-fill-seal (BFS) manufacturing company.  Nephron's new facility in West Columbia, South Carolina houses 8 BFS filling suites with space for more along with analytical, R&D, and microbiology laboratories.  The facility was designed with a high level of automation and integration throughout, from sterile filling through packaging and warehousing.  Nephron is being recognized for the use and integration of a suite of industry leading technologies such as laser guided vehicles, automated warehousing, robotics to eliminate human intervention, and track and trace technology.  The operational vision of the site is a paperless environment with a customized inventory management systems (PIMS), laboratory information management system (LIMS) and environmental monitoring system (identified as MODA).   Nephron's commitment to advancing the technology and innovation can be seen in the single digit serial numbers for many of the pieces of process equipment and the beginning to end integration of these systems to enable operational excellence.   
In addition to the commitment to technology and innovation, Nephron is recognized for their commitment to the local community.  The size of the investment is significant in the area and Nephron is committed to locally sourced talent through nearby universities and trade schools.  The facility was designed with viewing areas and access to facilitate pharmaceutical industry exposure for students and visitors helping to promote and advance pharmaceutical manufacturing careers. Therefore, ISPE will recognize Nephron Pharmaceuticals with an Honorable Mention award for this facility.  
Key Participants:
Engineer/Architect: AEI Engineering
Construction Manager: Jim Bennett 
Main/General Contractor: Jack Jennings and Son
Piping/HVAC Subcontractor:  Century Contractors
Automation and Control:  Electric80; Allen Bradley; Rexroth
Major Equipment Suppliers/Contractors:  Bosch; Rommelag; Schubert; DCI 
---
Novartis-Penn Center for Advanced Cellular Therapies
Location: Philadelphia, Pennsylvania, USA
Project:  Novartis-Penn Center for Advanced Cellular Therapies (CACT)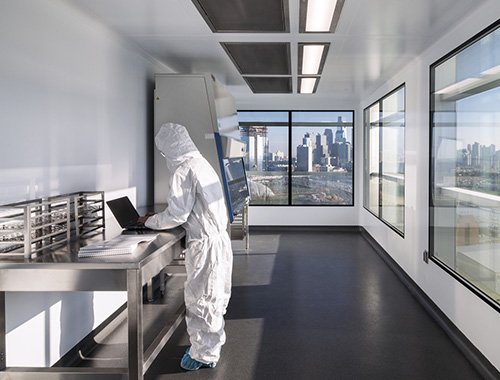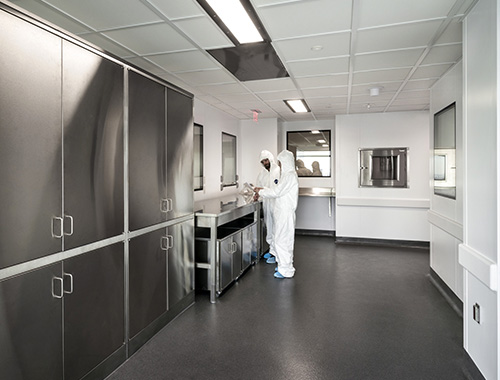 The Center for Advanced Cellular Therapies (CACT) sits atop an 8-story high rise located on Penn Medicine's campus in Philadelphia.  The 30,000 square foot facility including laboratory and cGMP clean rooms employs 100 highly specialized professionals focused on research and early clinical development of personalized cellular therapies for cancer.  The CACT is the outcome of an alliance formed between the Novartis Institutes for BioMedical Research and Penn Medicine with the shared goal of expediting the development of novel gene therapies for complex diseases of all kinds.  
The CACT allows the co-location of four Principal Investigator teams each working on different aspects of the research and requiring specialized facilities: Clinical Cell and Vaccine Production Facility, Quality Control Lab, Transformational and Correlative Studies Lab, and Product Development Lab.  The innovative design of the facility improves both the collaboration and communication of the teams to increase speed-to-market and the efficiency of the process required to produce the individual patient therapies. The center allows a doubling of the process efficiency reducing the time to create the personalized cellular therapies from one month to two weeks and has the capability to supply therapies for up to 400 patients per year.
The center was designed and built to meet cGMP clean room standards including ISO Class 10,000 cell processing rooms and ISO Class 100,000 support spaces and taking into account personnel and material flows.  The center incorporates open design concepts, significant natural lighting, sustainability, and attention to the social and collaborative aspects of the working environment.  It is located in an urban high rise directly adjacent to academic institutions and convenient to patients in the Philadelphia area.
The result is a facility that leverages pharmaceutical engineering principles to successfully merge academic, corporate, and medical considerations thereby creating an innovative center to advance personalized medicine.  Although not selected for an award the FOYA judges felt the project well worthy of Honorable Mention for the academic/corporate partnership and for the advancement in developing new operating models to harness the potential of personalized medicine.
Key Participants:
Engineer/Architect:  Cannon Design; Ballinger
Construction Manager: L.F. Driscoll Company, LLC
Major Equipment Suppliers/Contractors:  AES Clean Technology, Inc.
---
PT. Kalbio Global Medika
Location: Jakarta, Indonesia
Project:  Biotech Facility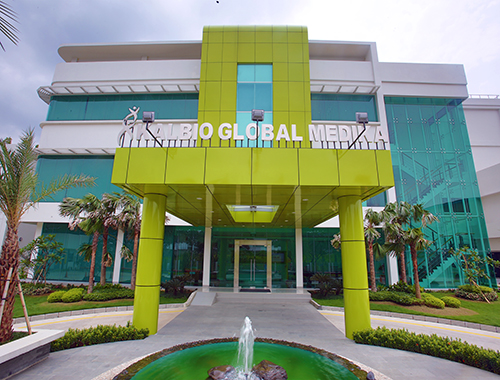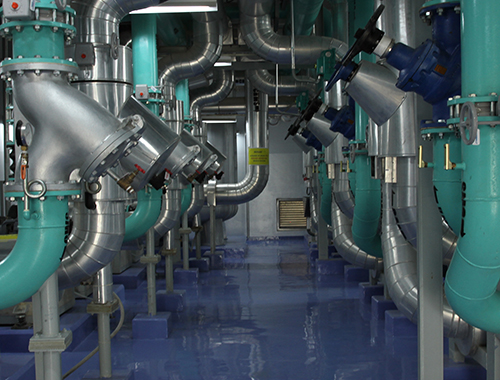 Kalbio Global Medika's greenfield manufacturing facility located in Jakarta, Indonesia will supply biosimilar and biobetter products to the S.E. Asian and eventually the broader Asian market.  The 180,000 square foot facility includes 40,000 square feet of production space that fully integrates API bio-manufacturing, aseptic filling and finishing operations.  
Kalbio's young and highly motivated project team utilized many modern technical and project management tools to achieve their business objectives.   One example is their risk based approached to validation coupled with detailed early planning that allowed Kalbio to leverage vender testing to significantly reduce cost and accelerate their qualification program.  Single use manufacturing systems, bioreactors equipped with perfusion technology and the strategic use of robotics will enable flexible and cost efficient campaigns.   Kalbio also integrated energy and resource conservation into their building program such as the use of ozone sterilization on both the PW and WFI systems, the latter being a novel application of the technology.  
A point of pride for Kalbio is their Quality Management System designed in accordance with PIC/S standards.  The system, which integrates all aspects of manufacturing, will support their ambitions to expand their products into regional international markets.
And all this from a project team with an average age of just 24.  
The FOYA judges believe that this exceptional achievement by a young project team in an emerging market is an outstanding example of the "can do spirit".   It is a fine demonstration of the talent and potential for bio-manufacturing in the region and therefore well worthy of honorable mention.
Key Participants:
Engineer/Architect:  PT. Puricipta Felicita; PT. Metakom Inti Perkasa (M/E); PT. Ketira Engineering (structure)
Construction Manager: PT. Limas Rekayasa 
Piping Subcontractor:  Xact Engineering Sdn. Bhd
HVAC Subcontractor:  PT. Taiyo Sinar Raya Teknik
Automation and Control Supplier:  Azbil
Major Equipment Suppliers/Contractors:  BWT (Best Water Technology); Dara Pharmaceutical Packaging