Affiliate and Chapter Excellence of the Year Award: Delaware Valley Chapter
The Affiliate and Chapter Excellence Award recognizes the outstanding work of the International Affiliates and Chapters as reflected by membership development and services, management, industry and society support. This award recognizes the collective contributions of all of our members toward our local chapter, as well as our international community. In 2019, the Committee recognized the Delaware Valley Chapter.
Joseph X. Phillips Professional Achievement Award: Dennis M. Gross, MS, PhD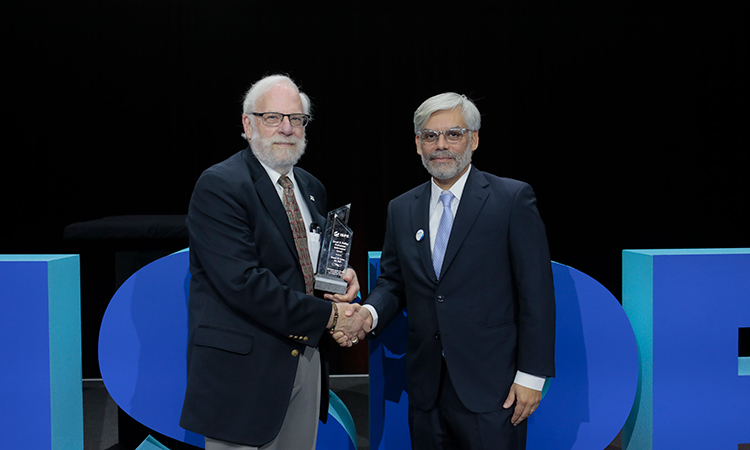 This award honors an ISPE member who has made a significant contribution to the industry, not just ISPE. Named in honor of Joe Phillips, longtime supporter of ISPE and a leader in establishing the Society as an "integrator" of industry and regulators, both during his years of service with the FDA and later when he became International Regulatory Affairs Advisor to ISPE, this award is given infrequently to recognize the extraordinary contributions of its recipients. This award is not given out annually, but only upon occasion to recognize the extraordinary contributions of a recipient. Congratulations to Dr. Dennis M. Gross on receiving this award in 2019.
Roger F. Sherwood Article of the Year Award: Emilie Pelletier, Robert Dream, Dr. Christoph Herwig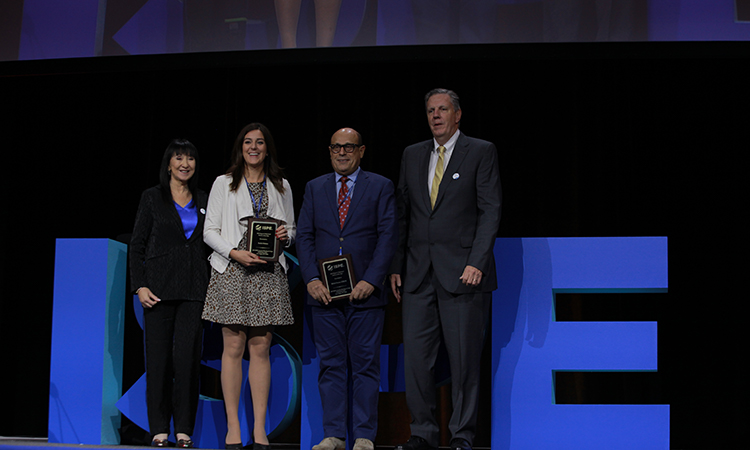 ISPE's Roger F. Sherwood Article of the Year award was established in 1993 to increase article submissions and improve the quality of those received. The award showcases the best content in Pharmaceutical Engineering magazine, increasing industry recognition, highlighting ISPE's reputation as a global knowledge leader, and bolstering magazine content quality. Congratulations to Emilie Pelletier, an active ISPE DVC member and past board member, along with co-authors Robert Dream and Dr. Christoph Herwig, who were awarded the 2019 Roger F. Sherwood Article of the Year for their article Continuous Manufacturing in Biotech Processes: Challenges for Implementation.
Sponsor of the Year Winners
Congratulations to Precis Engineering + Architecture for winning the 2022 Sponsor of the Year from the Delaware Valley Chapter of ISPE!
The Buz Lange Award
Congratulations to Bob Dick, who received the ISPE DVC 2022 Buz Lange Award. The Buz Lange Award was established in 1995 by John Cocco, first president of the Delaware Valley Chapter. Since then, it has been given to an individual in the Chapter who emulates Buz's leadership, focus on innovation, teamwork and service. Read more…
2022 – Bob Dick, PE
2021 – Mike DeBellis
2019 – Jack Chu, PE
2018 – Bob Matje
2017 – Shannah Falcone
2016 – William J. Dugary
2015 – Robert Hoernlein
2014 – Chuck Clerecuzio, PE, CPIP
2013 – Tom Hartman
2012 – Paul Whitby
2011 – Dennis Gross